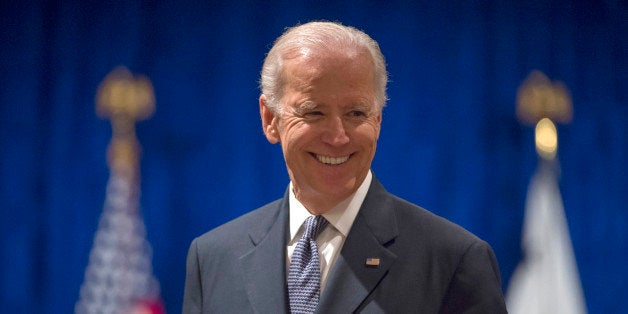 WASHINGTON -- Vice President Joe Biden said Thursday that he's proud that he's spent his career focused on the middle class, despite some in Washington -- even in his own party -- being "sophisticated jerks" about his values.
"In this town, being referred to as 'Middle Class Joe' is meant as an insult. No, I really mean it. Because you're not sophisticated if you're middle class," Biden said during remarks at a Center for American Progress event. "Because even among some of we Democrats, we're sophisticated jerks lots of times."
The vice president touched on a number of his middle-class priorities during his remarks, including college affordability, tax credits and infrastructure investment. He noted that he's gotten into trouble for being too straightforward about his beliefs, but said he stands by them.
"I got criticized for saying LaGuardia was like a Third World airport," he said to a few chuckles. "Guess what? The governor and everybody else, including The New York Times, calls it a Third World airport. And they're changing it. We have to invest."
Biden is still being floated as a possible 2016 presidential contender, though he's given no indication that he'll run. Nonetheless, he offered some free advice to Democrats making a White House bid.
"We should run on what we've done. Whoever's running should also talk about what the resurgence in place in the future is, and talk about in 2016 what we've done," he said. "Some say this amounts to a third term for President Obama. I call it sticking to what works and expanding on it to restore the middle class."
Biden wrapped up by urging progressives not to "get caught up in Washington too much" and to remember that the middle class is what makes the country thrive.
"It is the social fabric, it is the thing that knits us together," Biden said, "as much as sophisticated people make fun of middle-class values."
Before You Go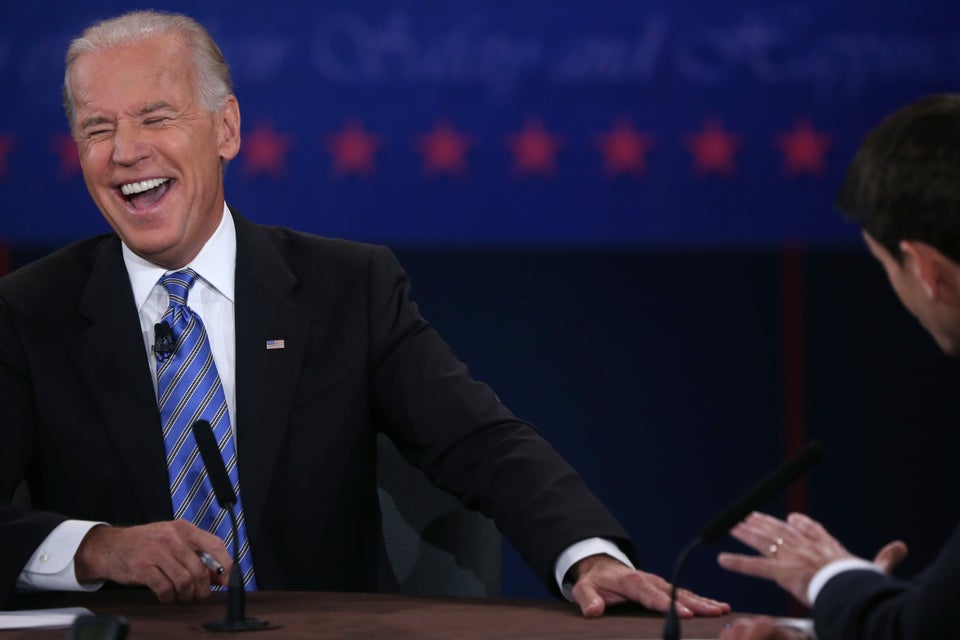 Joe Biden Makes Faces At VP Debate
Popular in the Community