In an emotional interview, Vice President Joe Biden spoke candidly on Thursday about the recent death of his son Beau, extensively discussing his grief and how it has made it difficult for him to commit to a potential presidential bid in 2016 despite growing calls for him to run.
"I don't think any man or woman should run for president unless, number one, they know exactly why they would want to be president; and two, they can look at folks out there and say, 'I promise you have my whole heart, my whole soul, my energy and my passion,'" he told comedian Stephen Colbert in an interview on CBS' "The Late Show."
"I'd be lying if I said that I knew I was there. I'm being completely honest," Biden continued. "Nobody has a right in my view to seek that office unless they are willing to give it 110 percent of who they are."
Biden has repeatedly indicated that his family is the primary factor in his decision whether or not to run and has said that he is unsure if he possesses the "emotional energy" to run.
He spoke at length about his grief on Thursday, recounting memories of Beau and frequently appearing close to tears.
"I was a hell of a success. My son was better than me. He was better than me in every way," he said of Beau, who died in May after battling brain cancer.
The vice president also spoke about how his Catholic faith has helped him cope with Beau's death, saying that religion gives him "enormous sense of solace."
"I go to mass and I'm able to be just alone, even in a crowd," he said. "It's just a place you can go."
He revealed that he feels "self-conscious" about the outpouring of support he received, noting that "so many people who have losses as severe or maybe worse than mine and don't have the support I have."
"No one owes you anything," he said. "You gotta get up. And I feel like I was letting down Beau, letting down my parents, letting down my family if I didn't just get up. I marvel at the ability of people who absorb hurt and just get back up."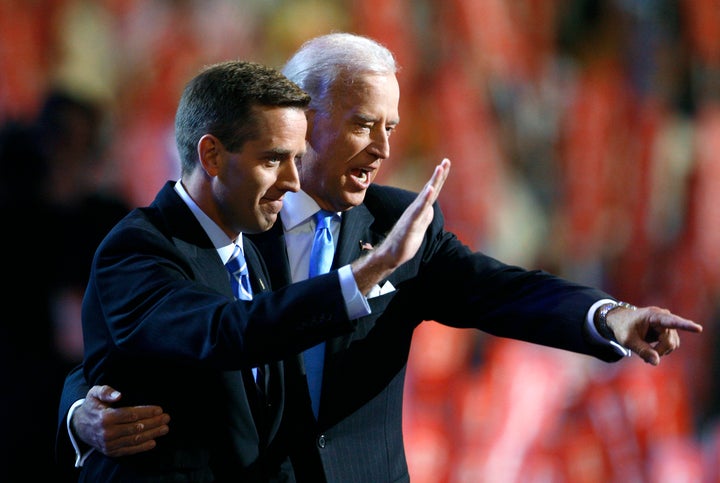 Colbert eventually asked Biden about the mounting rumors that he may pursue a presidential bid.
"I want to talk about the elephant in the room, which in this case is a donkey. Do you have anything to tell us about your plans?" he asked.
"I think you should run for president again, and I'll be your vice president," Biden quipped, referencing the time Colbert briefly was a presidential candidate in 2008.
Biden also joked about his tendency to speak out of turn as vice president when his microphone suddenly shut off at the beginning of the interview.
"By the way, they do this to me at the White House all the time -- shut my mic off," Biden said.
But most of the interview covered serious matters. Colbert, who himself has experienced immense loss, losing his father and two brothers in plane crash when he was just 10 years old, seemed to support a Biden candidacy, arguing that Biden's experiences would give him a unique perspective.
"It's going to be emotional for a lot of people if you don't run," he told Biden. "Your example of suffering and service is something that would be sorely missed in the race."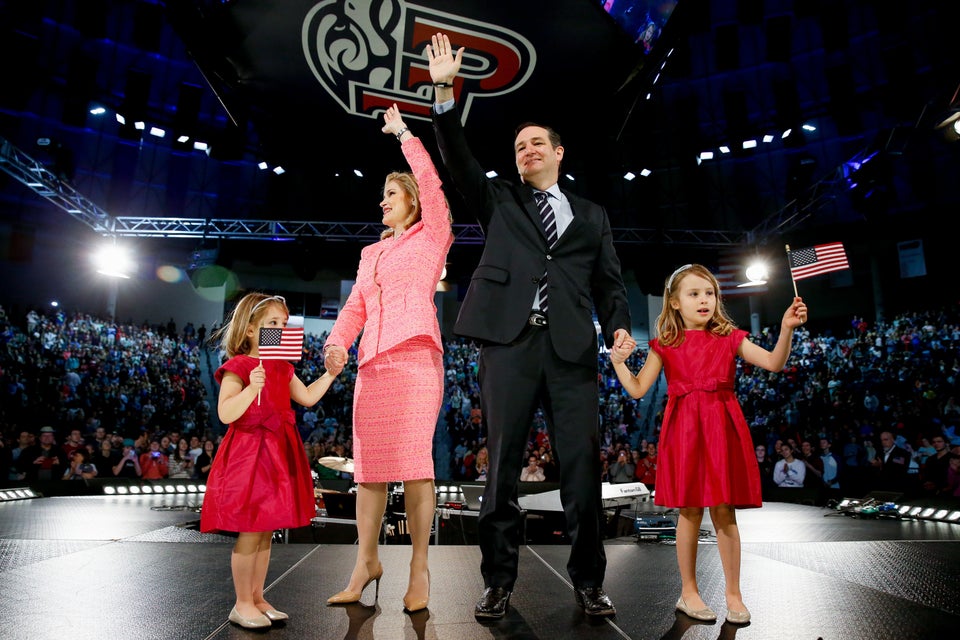 Declared 2016 Presidential Candidates
Popular in the Community