When Joe Biden sat down with Oprah over the weekend to discuss his new memoir, the former vice president opened up about the big question on everyone's minds: Has he considered running for president in 2020?
"Not yet," Biden says during his "SuperSoul Sunday" interview. "Look, I'm a great respecter of fate. I don't plan on running."
Still, many citizens remain hopeful that Biden will announce his own bid for the White House ― an opinion for which he also offers context.
"Here's my problem: You know, I learned how to become one of the most popular elected officials in the United States. Announce you're not running for president – it's amazing! Boom, you know, it really gets good," Biden chuckles. "But I'm asked to speak a lot in political fore, and I'm doing it not nearly as often as I'm asked because every time I'm asked, they translate it into, 'I'm running for president.'"
What Biden can say with certainty is that he plans to have a continued presence in politics, particularly with regards to fundraising and helping Democrats win back the majority in Congress. "I'm going to do everything I can to change the dynamic here," he says. "I think we can win back the House and I think we have got a shot at the Senate."
One more time: Is Biden considering a presidential run in 2020?
"I'm, as I said, a great respecter of fate," he says. "I'm over 70, I'm ― thank God ― right now in awful good health. But I don't know ... what things are going to be two years from now. So I just don't know. I promise you: I'm not doing anything to organize running, but I'm going to go out there and continue to do what I've done since I've been 26 years old: holler."
Related
Before You Go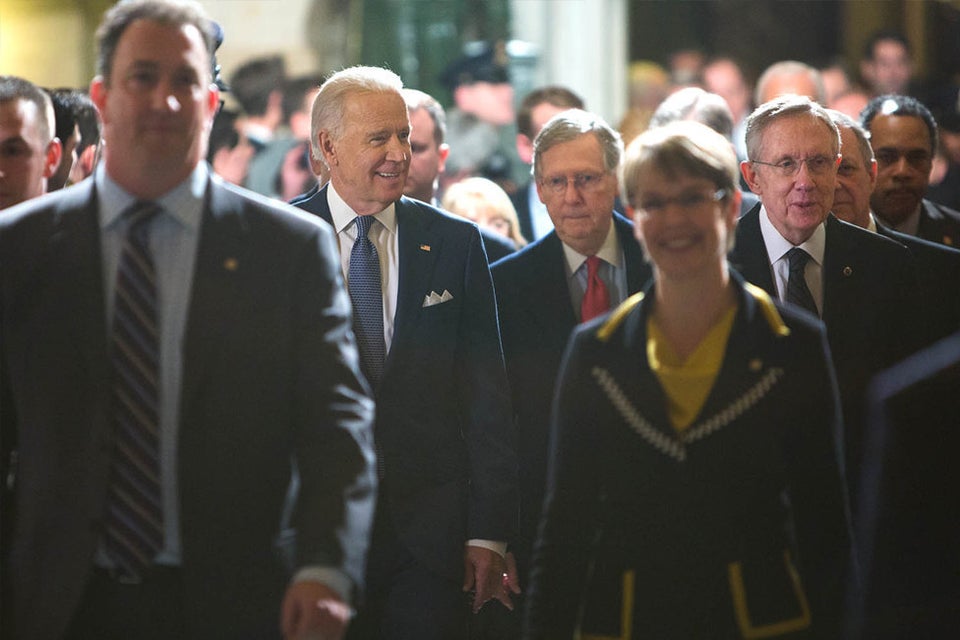 Joe Biden Is Awesome
Popular in the Community