"I've known Tom Perez for a long time. He's a man of integrity and vision," Biden said in a statement. "And he knows what it means to be a Democrat ― that we are a party that fights for economic fairness for working families and believes that everyone is entitled to be treated with dignity, regardless of who they are, where they come from, or who they love."
Biden commended Perez for being in touch with his working-class roots, and for successfully running the Department of Labor and, before that, the Department of Justice civil rights division.
Perez has raised more than $825,000 toward his DNC bid ― 73 percent from donations of $200 or less, according to a campaign aide. Former President Barack Obama indicated his preference for Perez, but hasn't formally endorsed any of the DNC candidates. Last Thursday, Perez rolled out the endorsements of top Texas Democrats, including three voting members of the DNC.
In a sign of the importance of Biden's endorsement, both Rep. Keith Ellison (D-Minn.), Perez's chief rival for the top DNC post, and Sen. Bernie Sanders (I-Vt.), a top Ellison backer, issued statements praising Biden and reaffirming the merits of Ellison's candidacy.
Although Biden's backing provides Perez with a high-profile boost, the former vice president does not have a vote in the matter. Perez is courting the 447 state party chairs and other insiders who will elect the next DNC leader on Feb. 25 in Atlanta.
Before You Go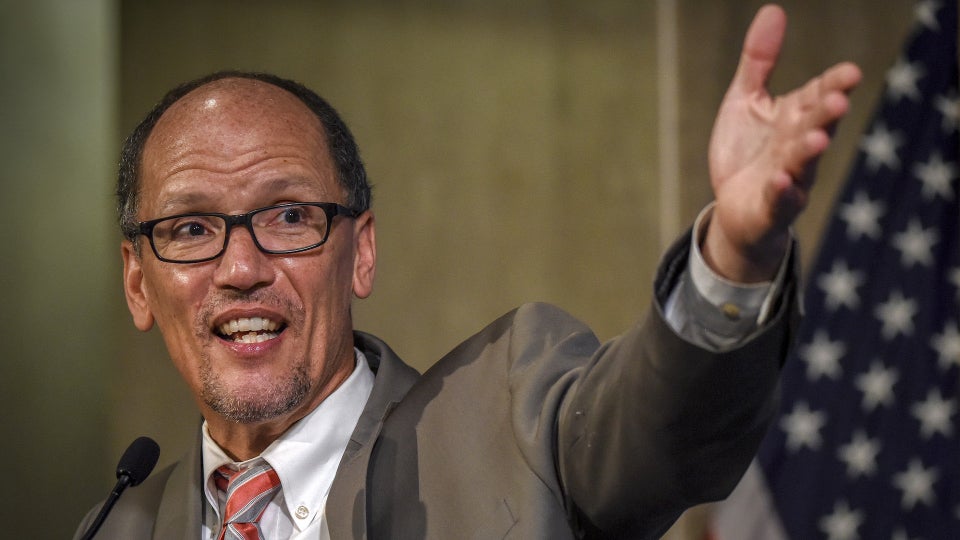 Democratic National Committee Chair Candidates
Popular in the Community