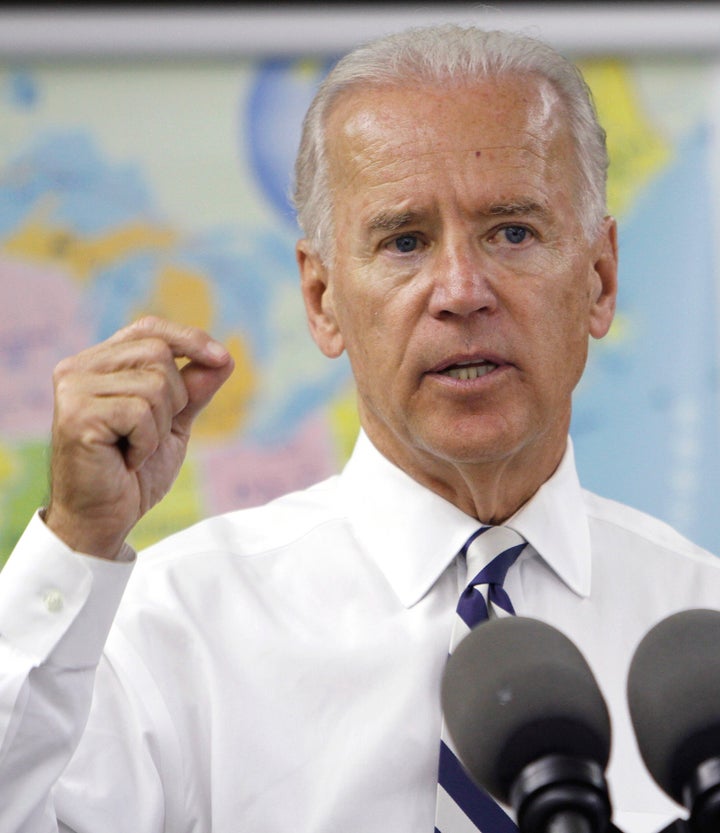 Vice President Joe Biden made remarks Tuesday on a local radio show that suggested he didn't know who former White House adviser Van Jones was.
When asked about the "Occupy Wall Street" protests on Florida's 970 WFLA, Biden referred to the former administration official and outspoken progressive activist as "whoever he is."
Jones resigned as the president's "green jobs" czar in 2009 in the wake of controversy at least in part fueled by former Fox News personality Glenn Beck.
Asked to weigh in on the movement in conjunction with his views on the Tea Party, Biden said, "Well, you know look, I really don't know about the Van Jones group except what I read in the press. ... I think the Tea Party and the Van Jones folks are different halves of the same concern. There's an overwhelming frustration. There's a great frustration here in America that the two parties haven't been able to get very much moving. We have been in this period where there's just nothing, but fighting."
Biden continued, "And so, you have on the one end Van Jones' guys, whoever he is, talking about Wall Street." The hosts then interrupted the vice president to inform him of Jones' former role in the Obama administration, to which Biden replied, "Oh is that...alright."
HuffPost's Tyler Kingkade reported earlier this week on what Jones had to say at the Take Back The American Dream Conference:
Jones said that after studying everything he could about the Tea Party, he determined that progressives should move away from relying on a single leader to accomplish their goals.

...

Citing the "Occupy Wall Street" protests spreading around the country and progressives who protested at congressional town halls in August, Jones said they were already recapturing momentum.
Below, audio of what Biden had to say on Tuesday.
REAL LIFE. REAL NEWS. REAL VOICES.
Help us tell more of the stories that matter from voices that too often remain unheard.
BEFORE YOU GO