WASHINGTON -- If your phone number has a 617 area code, check your messages -- there's a chance you got a call from Joe Biden Tuesday night.
That's because the vice president was having all sorts of trouble reaching Marty Walsh, whom he wanted to congratulate on being elected mayor of Boston.
On Wednesday, The Boston Globe reported that Biden called the cell phone of a man named Marty Walsh and offered him hearty congratulations on winning the election. "You son of a gun, Marty. You did it!"
It was the wrong Marty Walsh.
Now, a HuffPost reader named Toni has come forward to say that she too got a call from Biden Tuesday night, congratulating her on becoming mayor.
The call came in a little past 10:00 p.m. She let it go to voicemail, thinking it was odd that an unknown caller from Washington, D.C., was calling at that hour. Shortly thereafter, she listened to the message:
Mr. Mayor, congratulations. Marty, this is Joe Biden. Nice to see you win and nice to see Labor win. Anything I can do to help you from the White House in terms of your needs in Boston, holler man. Congratulations. Enjoy the night.
The whole thing was bizarre, Toni admitted. HuffPost withheld her surname at her request, but it isn't even close to Walsh. And she doesn't live in Boston anymore.
She does, however, still have a phone number with a 617 area code. And her outgoing voicemail is generic -- it's just an automated recording saying her number couldn't be reached.
Toni said she was pretty sure the call wasn't a prank because a similar thing had happened to her just days before. On Saturday, another man left a voicemail on Toni's phone looking for Marty Walsh. She called him back and confirmed that there was confusion over what the mayoral candidate's phone number actually was. Biden, in short, wasn't the only one looking for the right digits.
And so, Toni now has a congratulatory message from the vice president of the United States saved, likely permanently, in her inbox. You can hear a recording of the message above.
The vice president's office doesn't dispute that Biden's voice can be heard on the recording. A spokesperson pointed to the following tweet sent Thursday from the VP's official account:
Before You Go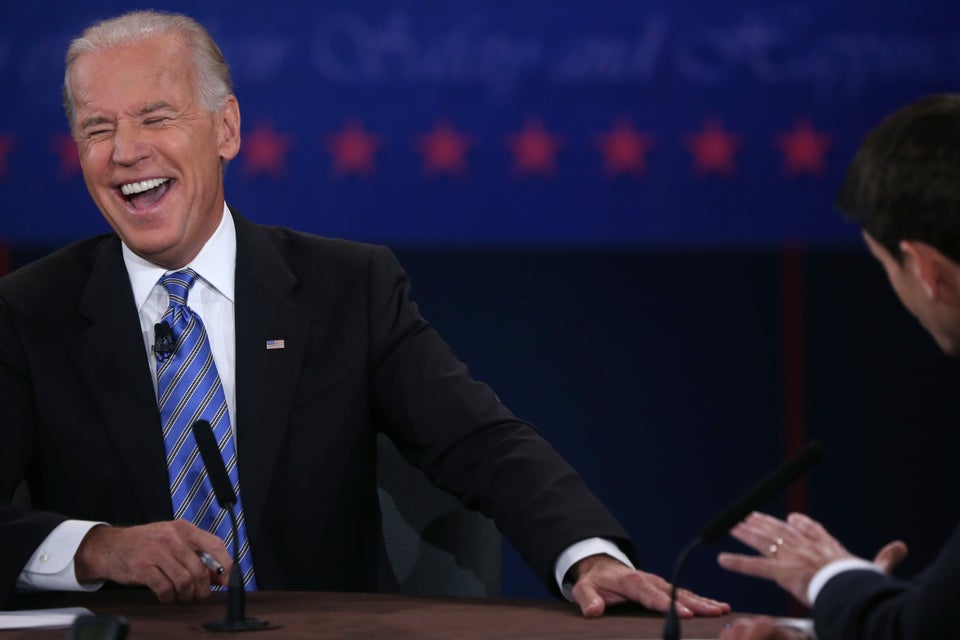 Joe Biden Makes Faces At VP Debate
Popular in the Community