Vice President Joe Biden voted Tuesday morning in Greenville, Del., at Alexis I. DuPont High School. He waited about 11 minutes in line, according to the pool, and chatted with those around him. He was in and out of the booth in not more than 20 seconds.
He told his granddaughter not to forget to vote for him, and joked, "I'm not supposed to be campaigning."
Asked if he was nostalgic, he said, "I tell you what, you know, every time I do it -- this is the 8th time that I've run statewide in the state of Delaware. It's always a kick, it really is, to see people out here. I hope everybody exercises their right to vote. It's a great honor. And people who are standing in line in a lot of places, I encourage you to stand in line as long as you have to."
A pooler asked if it was the last time he would vote for himself.
Grinning, he said, "No, I don't think so."
Before You Go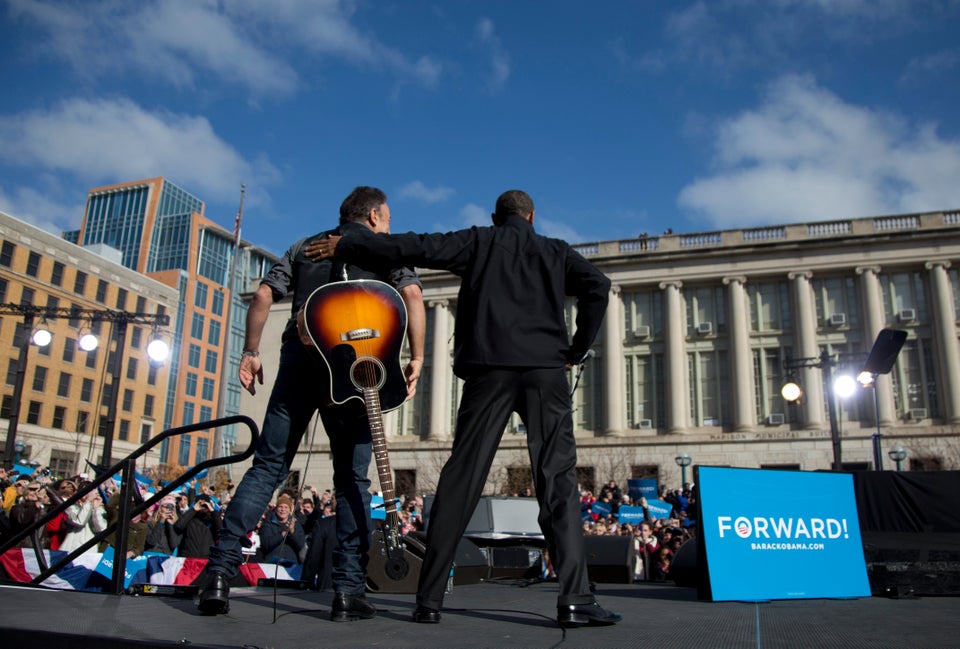 Madness In The Final Hours
Popular in the Community