Vice President Joe Biden has yet to endorse a Democratic presidential candidate, but he did say he "would like to see a woman elected."
In an interview with Mic News released Monday, Biden was asked about recent comments from Sen. Bernie Sanders (I-Vt.) suggesting that former Secretary of State Hillary Clinton is "unqualified" to be president.
Biden said he didn't believe Sanders' comments were sexist, and insisted Clinton did have the qualifications.
"This country's ready for a woman. There's no problem. We're going to be able to elect a woman in this country," Biden said.
In the clip, two people from Biden's staff are heard attempting to stop the interview because it had run over the allotted time, Mic reported. Biden said it was "all right" and kept speaking.
"The president and I are not going to endorse because we both, when we ran, said, 'Let the party decide.' But, gosh almighty, they're both qualified," Biden said.
"Hillary's overwhelmingly qualified to be president," he added.
This article has been updated to reflect Mic's report that Biden's staff is heard in the video because the interview went over its scheduled time.
Before You Go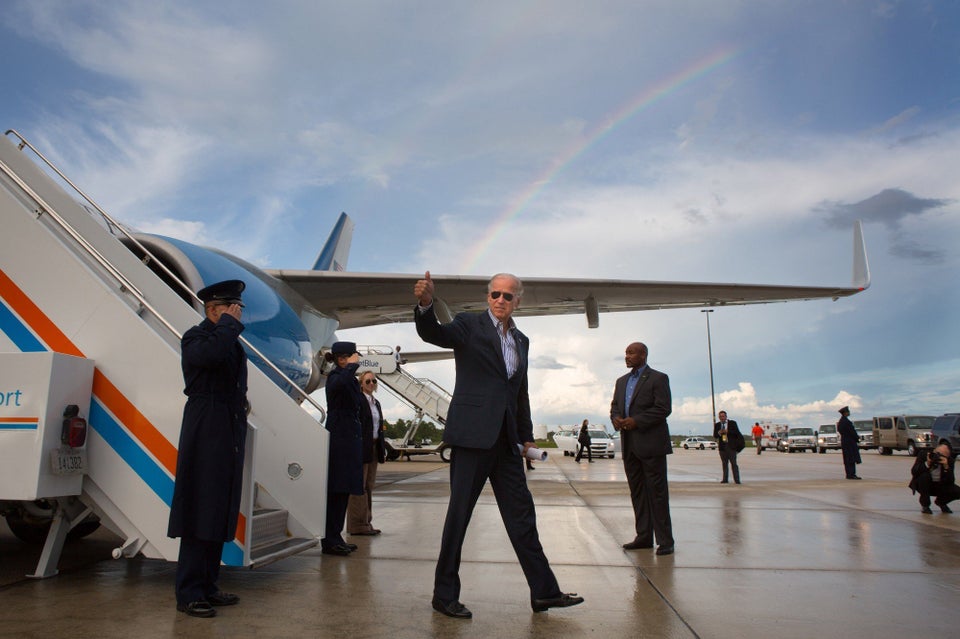 A Million Miles With VP Joe Biden
Popular in the Community