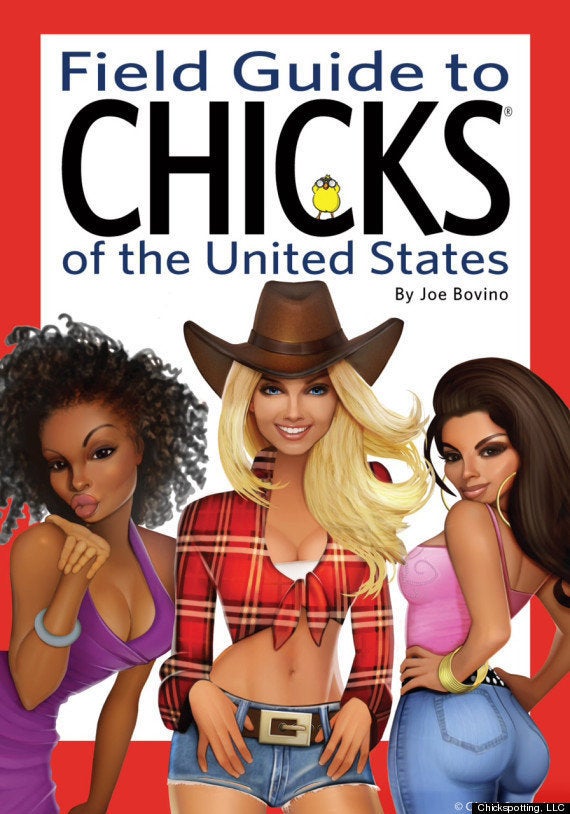 Searching for that one last book to add to your summer reading list? Lucky for you, Joe Bovino, self-professed "writer, humorist, commentator, lawyer [and] fitness advocate" (previous claims to fame include grunting in the back of a P90X infomercial), has written the definitive guide to understanding the ladies -- a "Field Guide to Chicks of the United States." (Scroll down to see a photo of the cover.)
The book, now available for pre-order at the bargain price of $25.99 (I suspect that you're whipping out your wallets right now), claims to be "an entertaining and insightful guide to spotting, identifying, and appreciating subcultures (or 'species') of women across the United States, also known as 'chickspotting.'" But of course, the book isn't just for straight dudes, it's also for (straight) single women, so that they can "keep an eye on the competition and pick up valuable inside information."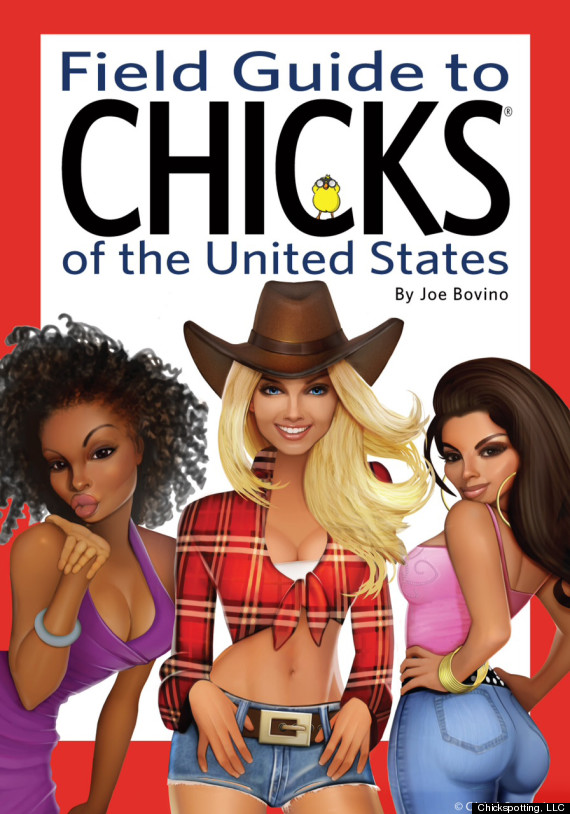 So, what are these alleged lady subcultures you may ask? Helpfully, the book's FAQ page, which Jezebel's Lindy West called "the most perfect combination of gleeful sexism and clueless racism ever committed to internet-paper," provides answers. It seems that the "Field Guide" catalogues 92 "species" of women with names like "Afrolicious," "Taco Belle," "Country Biscuit," "Cuban American Transformer" and "Peace of Ass."
The FAQ page explains that these "species" consist of:
American chicks from regional (assimilated), ethnic (e.g. Mexican American), or other (e.g., outwardly religious) subcultures that are present in significant numbers within the United States. That's a sizeable number, but it's not comprehensive. Due to the sheer number and diversity of species in such a large country, the guide does not include profiles on chicks with small representation (e.g., Cambodian American) or marginal interest from men (e.g., Chick with a Dick).
Like a field guide to birds, this book is based on observations, chick sightings, and interviews (mostly with women) over a long period of time. It highlights real, identifiable subcultures, not just stereotypes, but there's overlap at times.
The guide is so insanely over-the-top, I wish I could say that no one will purchase it expecting serious advice. But since there are a whole lot of people out there who do see women as sexual objects, men as hapless sex recipients and women of color as exotic animals, I suppose there's a chance the "wisdom" it contains will actually be heeded. (For a real-life example of this sort of thinking, read Buzzfeed's recent feature on the racial stereotyping occurring on online dating sites.)
The Chickspotting website claims that the book is for "every chick lover with a sense of humor," and is supposed to make people "laugh and smile a little bit more." Call me crazy, but when I'm looking for a good time, I don't usually turn to tomes trading on destructive stereotypes about female sexuality, male sexuality and ethnicity, nor do the men I know. Laugh and smile more? I've got Ellen and Ryan Gosling for that.
Popular in the Community