 Oscar season: When Pulitzer Prize winners fight with Congressmen over movies.
On Tuesday, Congressman Joe Courtney (D-Conn.) blasted Steven Spielberg's "Lincoln" because of a fairly significant historical inaccuracy. In the film, written by Pulitzer Prize winning playwright Tony Kushner, two Connecticut congress are shown voting against passage of the 13th amendent, which changed the Constitution to outlaw slavery.
"How could congressmen from Connecticut –- a state that supported President Lincoln and lost thousands of her sons fighting against slavery on the Union side of the Civil War -- have been on the wrong side of history?" Courtney wrote in a letter to "Lincoln" director Steven Spielberg.
Now, Kushner has struck back at Courtney with his own letter (letters: so hot right now), noting that as screenwriter he had creative license to do what he saw fit with the story, within reason (via The Wall Street Journal).
Rep. Courtney is correct that the four members of the Connecticut delegation voted for the amendment. We changed two of the delegation's votes, and we made up new names for the men casting those votes, so as not to ascribe any actions to actual persons who didn't perform them. In the movie, the voting is also organized by state, which is not the practice in the House. These alterations were made to clarify to the audience the historical reality that the Thirteenth Amendment passed by a very narrow margin that wasn't determined until the end of the vote. The closeness of that vote and the means by which it came about was the story we wanted to tell. In making changes to the voting sequence, we adhered to time-honored and completely legitimate standards for the creation of historical drama, which is what Lincoln is. I hope nobody is shocked to learn that I also made up dialogue and imagined encounters and invented characters.
Kushner's retort comes at a perfect time for Team "Lincoln": Final Oscar voting began on Friday, Feb. 8, and the film hardly needs any more aspersions cast in its direction. Since "Lincoln" earned a year-high 12 Academy Award nominations on Jan. 10, Spielberg's film has fallen behind Ben Affleck's "Argo" in the race for Best Picture. "Argo" beat "Lincoln" at the Golden Globes, Producers Guild Awards and Screen Actors Guild Awards, while Affleck topped Spielberg at the Directors Guild Awards. (The guild awards are considered significant Oscar precursors because of membership overlap.)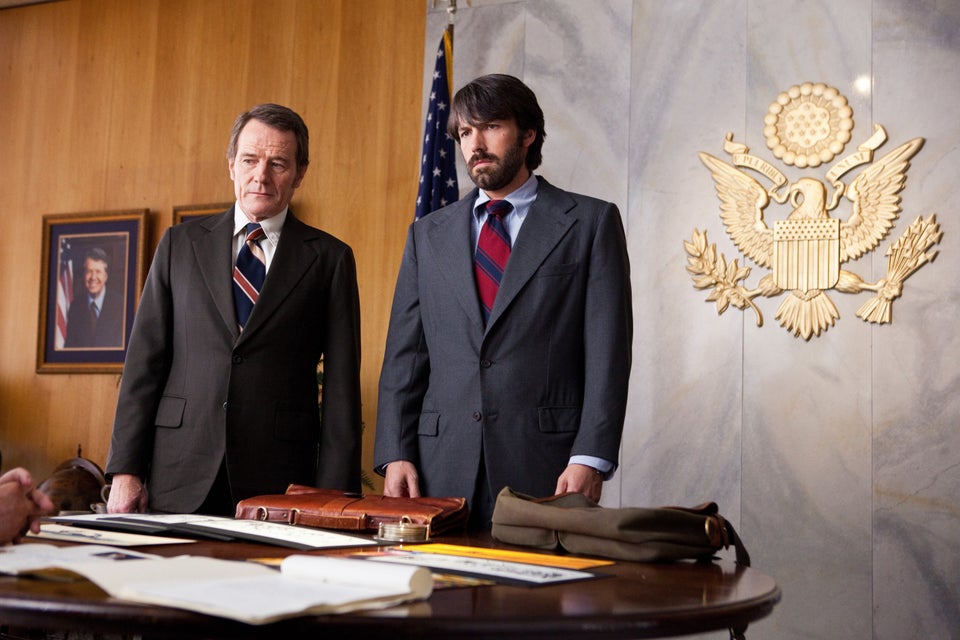 Oscar Nominees 2013
Popular in the Community