 WASHINGTON -- If legislation expanding background checks for gun purchases is to make its way through the Senate, it will almost undoubtedly need near-universal support among Democrats. That's because the legislation will likely face a 60-vote threshold for consideration. And with only a handful of Republicans even hinting that they would support the measure, Senate Majority Leader Harry Reid (D-Nev.) will need the fidelity of all 54 members of his caucus.
On Tuesday, Reid got some good news. One of the Democrats on the fence, Sen. Joe Donnelly (D-Ind.), said that he supported the push. Via the Fort Wayne Journal Gazette:
"I am supportive of background checks," Donnelly told local media after a business roundtable discussion at the Greater Fort Wayne Chamber of Commerce. "I want to make sure that people with, say, a felony or dealing with mental illness cannot get their hands on weapons that can cause so much destruction. And so we're trying to put together a piece of legislation that will reflect that."

Asked whether he backs background checks at gun shows, Donnelly said, "Yes."
The remarks from Donnelly are more definitive than the statement his office gave the Washington Post's Greg Sargent two days ago, which stated the senator "is open to a bipartisan compromise on background checks."
But even if Donnelly is a "yes" on the background check bill -- which, as The Huffington Post reported, is still far from being finalized -- there are five other Democratic question marks: Sens. Mark Pryor (D-Ark.), Kay Hagan (D-N.C.), Mary Landrieu (D-La.), Heidi Heitkamp (D-N.D.) and Mark Begich (D-Alaska).
UPDATE: 12:15 p.m. -- Add Hagan to the list of conservative-leaning Democrats offering up their support for background check legislation. The News & Record reported the following on Wednesday morning:
U.S. Sen. Kay Hagan likes the idea of expanding background checks for gun purchases, but her vote on legislation nearing the Senate floor will depend on the details, her office said Tuesday.
There is no direct quote from her office, so it's impossible to know if there Hagan supports specific legislative language. But the paper did note that she would oppose the assault weapons ban that will be voted on as an amendment, which suggests that she has gamed out a legislative strategy -- block one gun policy measure and back another.
Before You Go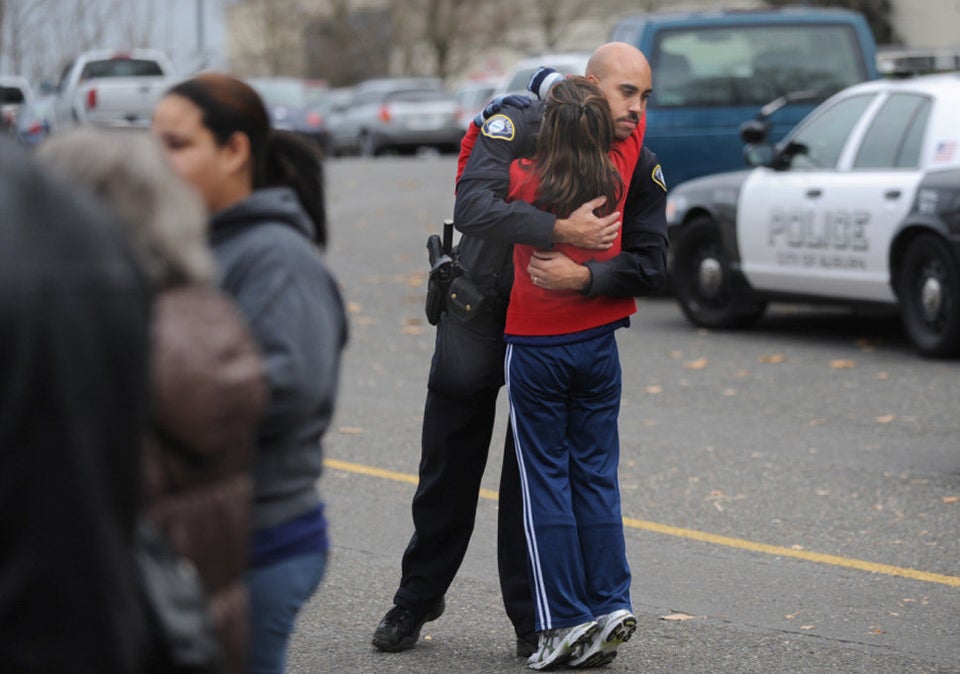 Obama's Gun Control Proposal Explained
Popular in the Community