 In the nine-page letter The Wrap obtained, Eszterhas rails against Gibson for -- among other things -- threatening to have his ex-girlfriend, Oksana Gregorieva, killed, denying the Holocaust and using racial slurs when referring to Jewish associates.
Eszterhas said he came to the conclusion that Gibson never meant to bring a compelling version of the Maccabee story to the screen, but was simply doing the film to make it appear as though he had nothing against Jews in hopes of bettering his flailing career.
When Gibson stopped responding to Ezsterhas, who wrote the script for the film, the "Basic Instinct" screenwriter realized he had had enough. "I've come to the conclusion that the reason you won't make 'The Maccabees' is the ugliest possible one," Eszterhas writes. "You hate Jews."
Eszterhas quotes Gibson as often referring to Jews as "oven-dodgers," among other slurs.
Gibson responded to Ezsterhas and denied all of his accusations. The letter, which Deadline published shortly after The Wrap's report went up, begins as such:
I have your letter. I am not going to respond to it line by line, but I will say that the great majority of the facts as well as the statements and actions attributed to me in your letter are utter fabrications. I would have thought that a man of principle, as you purport to be, would have withdrawn from the project regardless of the money if you truly believed me to be the person you describe in your letter. I guess you only had a problem with me after Warner Brothers rejected your script.
"You were raving at Oksana even after you'd reached a custody agreement over Luci. And then you were even more explicit about your threat," Ezsterhas writes. "'I'm going to kill her! I'm going to have her killed!' You said you'd become friends with two FBI agents (or former FBI agents) and they were going to help you kill her."
It's clearly a shocking report and won't be of any help in Gibson's reported attempt to rehabilitate his image. Gibson's career went up in flames after he unleashed a torrent of anti-Semitic slurs during a DUI stop in Malibu.
It thus came as a surprise -- an unpleasant one for some -- that Gibson was going to make a film about Judah Maccabee, the Jewish military hero whose victory is the inspiration for Hanukkah.
The public was even more horrified when phone calls between Gregorieva and Gibson were released. During the calls, he repeatedly threatened her life and generally came across as unstable. Gibson also suggested that Oksana's manner of dress would result in her being raped by a gang of black men, again using racial slurs to describe them.
Though it's too early to tell, it's hard to see Gibson coming back from this round.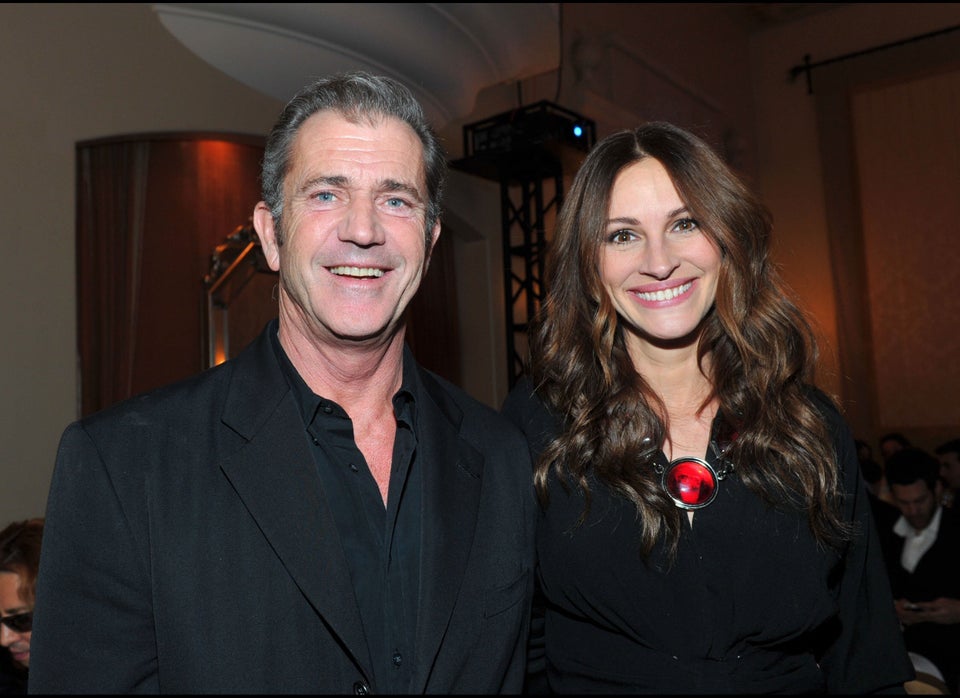 Mel Gibson In Photos
Popular in the Community