With less than a month to ago before Election Day, a number of third-party candidates are vying for the national spotlight.
One write-in presidential hopeful who is making waves this week is Joe Exotic, a gay Oklahoma zookeeper who has produced some amusing campaign materials.
Exotic, whose real name is Joseph Maldonado, was one of several candidates profiled on Sunday's episode of "Last Week Tonight with John Oliver." In the above video, which was produced in 2015, he outlined his, um, qualifications for commander-in-chief.
"I am gay. I've had two boyfriends most of my life. I currently got legally married ― thank God it's finally legal in America," he says in the clip. "I've had some kinky sex. I've tried drugs through the younger years of my life. I'm broke as sh*t."
The aspiring politician also points to his work as an animal wrangler in the video, noting that he's "built one of the biggest facilities, and the nicest facilities, for exotic animals in this country, as far as a private individual goes."
Exotic goes into further detail about his platform on his website ― from the sounds of it, he's pro-choice, pro-LGBT rights and anti-gun reform. He also says he's concerned about global warming, noting simply, "Our planet is in grave danger."
Watch an interview with Exotic below, then scroll down to keep reading.
In the above Oct. 18 interview with Canote Films, Exotic explained how his views differ from Republican nominee Donald Trump specifically. "I don't know what the f*ck he's smoking, because you can't throw 10 million people out of this country 'cause we don't have 10 million white people that'll work ― and that's a fact," he said. "Being gay gave me the ability to open my heart and my mind to let people live how the hell they want to live."
Watch Oliver talk about Exotic at the 1:40 mark below.
Exotic could find some support among those seeking a more down-to-earth candidate than Hillary Clinton and Trump, or even better-known third party hopefuls Gary Johnson and Jill Stein, Oliver said Sunday.
"Joe Exotic is truly the candidate you'd want to sit down and have a beer with, then another beer, and then several more beers until you're drunk enough to try meth for the first time," Oliver told his viewers, before suggesting that Trump's campaign slogan could easily be adapted for the presidential hopeful: "Joe Exotic: Make American Exotic Again."
Before You Go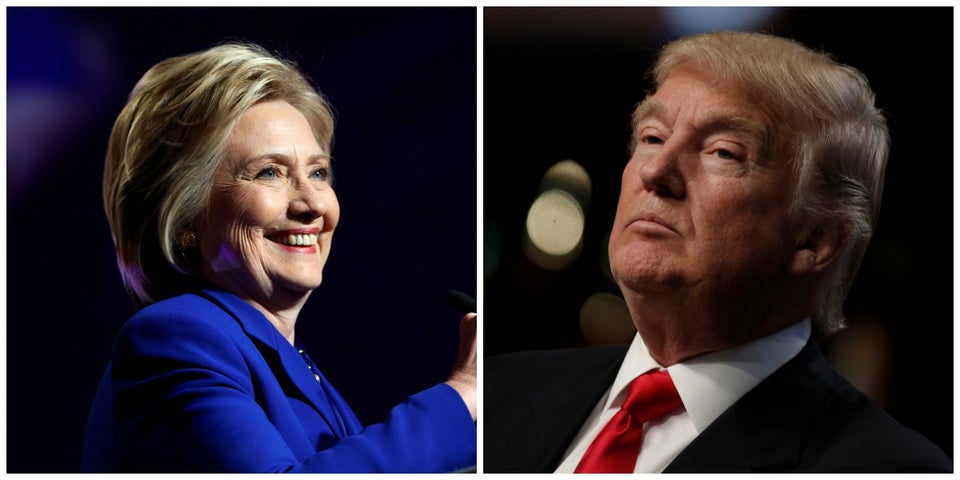 Here's What We Know About The Presidential Candidates' Health
Popular in the Community