The Cardinals beat the Seattle Seahawks in a 17-10 win Sunday afternoon, ending their opponents' 14-game home-field winning streak. Shortly following the game, Washington state Rep. Joe Fitzgibbon (D-Burien) took to Twitter to trash talk the victors.
"Losing a football game sucks," Fitzgibbon wrote, according to the Associated Press' Mike Baker. "Losing to a desert racist wasteland sucks a lot."
The Democratic representative deleted the tweet shortly after, sending out the following message:
In an interview, Fitzgibbon explained to Baker that Washington citizens "have not appreciated" Arizona's treatment of immigrants through discriminatory legislation such as Senate Bill 1070, which requires officers to question the immigration status of those suspected to be in the country illegally. He said the state's lawmakers should consider revisiting legislation that leads to racial profiling.
Rep. J.T. Wilcox (R-Yelm), a colleague of Fitzgibbon's in the Washington legislature, took issue with the tweet:
Though Fitzgibbon deleted the original tweet, he told Baker his followers were taking his trash talking too seriously.
"If folks are going to take that too seriously, then I'm sorry about that," Fitzgibbon said.
Before You Go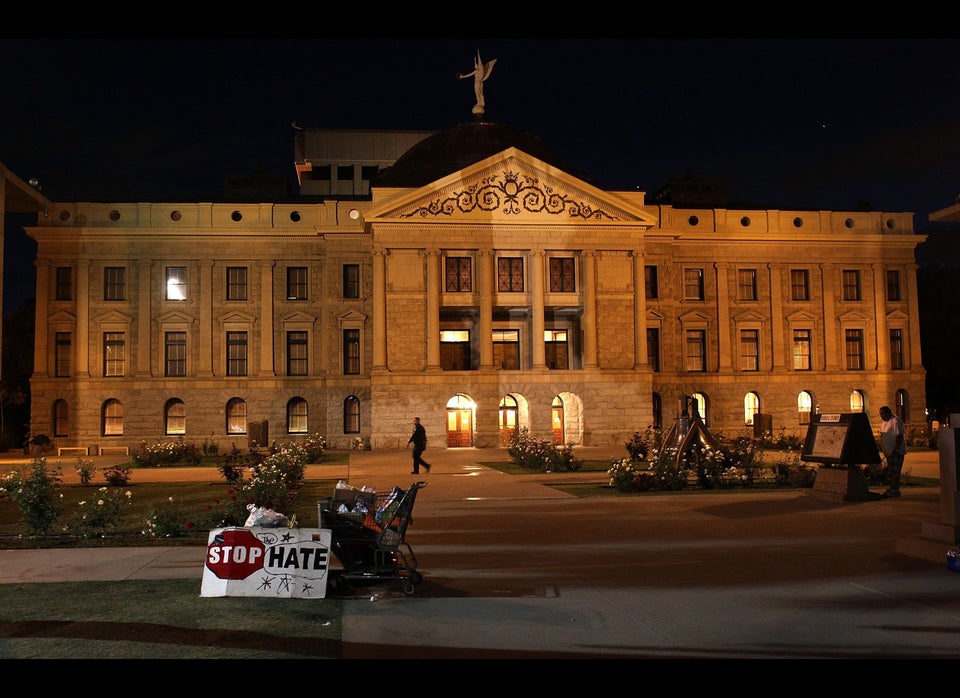 U.S. State Capitol Buildings
Popular in the Community