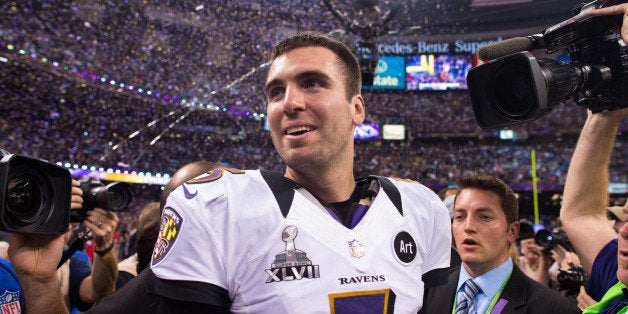 Joe Flacco took the field for the Baltimore Ravens on Sunday with a slightly larger cheering section than last week. Less than an hour before kickoff, the Ravens' official Twitter account revealed that the quarterback's wife had just given birth to the couple's second child.
Flacco's wife, Dana, was due on Sept. 21 but went into labor on Sunday morning, reports ESPN. Dana then gave birth a baby boy around noon while her husband was warming up for a game.
The Ravens kicked off against the Cleveland Browns at 1 p.m. at M&T Bank Stadium in Baltimore.
Related
Popular in the Community