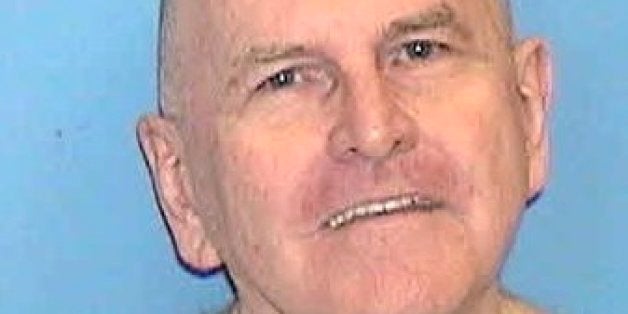 The Arkansas state trooper who reportedly gave the young Josh Duggar a "very stern talk" once had a Yahoo profile in which he detailed his own sexual interest in children, according to a 2009 court document.
The Pulaski County, Arkansas, "risk assessment" document, which is publicly available online and was posted by Jezebel on Wednesday, detailed the criminal history of the former officer, Joe Hutchens, who is now serving a 56-year sentence on child porn charges.
When Hutchens was still working as a trooper in 2003, Jim Bob Duggar approached him with the information that the teenaged Josh had sexually molested someone, according to a police report obtained by InTouch. Josh had, in fact, "forcibly fondled" five underage girls, some of whom were his sisters. Hutchens did not officially report the teen's actions but instead gave him a "very stern talk," the report said.
Hutchens now claims that the elder Duggar did not tell him the whole story. In a prison interview reported by InTouch, Hutchens said that both Jim Bob and Josh told him that Josh had molested only one victim.
Hutchens added that he regrets his actions (or lack thereof). "I did what I thought was right and obviously it wasn't," he said. "If I had to do it over again, I would have told him immediately I am going to call the hotline and contacted the trooper that worked those cases and have a full report made. I thought I could handle it myself."
A few years later, in 2007, Hutchens pleaded guilty to eight counts of possessing child pornography after authorities searching his home computer found multiple images of "prepubescent children" being sexually abused, according to the Pulaski County document.
The document states that Hutchens' Yahoo profile username was "dadsluv2002" and that his profile listed such interests as "Kinki Kids," "Child Play series," "Strangers with Candy," "Puberty" and "Preschools." The report also states that between 2004 and 2005, Hutchens "spent considerable time on his computer viewing child porn."
Hutchens was initially sentenced to five years in prison, but by early 2010 he had been released on a suspended-sentence agreement. In March 2010, he was arrested again on child pornography charges. This time he wound up pleading no contest to 10 counts of distributing, possessing or viewing child pornography, the Northwest Arkansas Democrat Gazette reported, and was sentenced to 56 years behind bars.
Though Jim Bob Duggar reportedly knew as early as July 2002 that his son had assaulted a girl, he did not contact Hutchens around a year later, by which time multiple girls had said Josh molested them. Prior to the meeting with Hutchens, the Duggar parents had sent Josh to counseling at a Bible-based facility whose affiliated homeschooling program has been criticized for its "horrific" teachings about sexual abuse.
The Duggar family went on to star in the TLC reality show "19 Kids and Counting" -- originally known as "17 Kids and Counting" -- beginning in 2008.

CORRECTION: A previous version of this article incorrectly stated that the Duggars met with Hutchens in 2006. They met with him in 2003.
Before You Go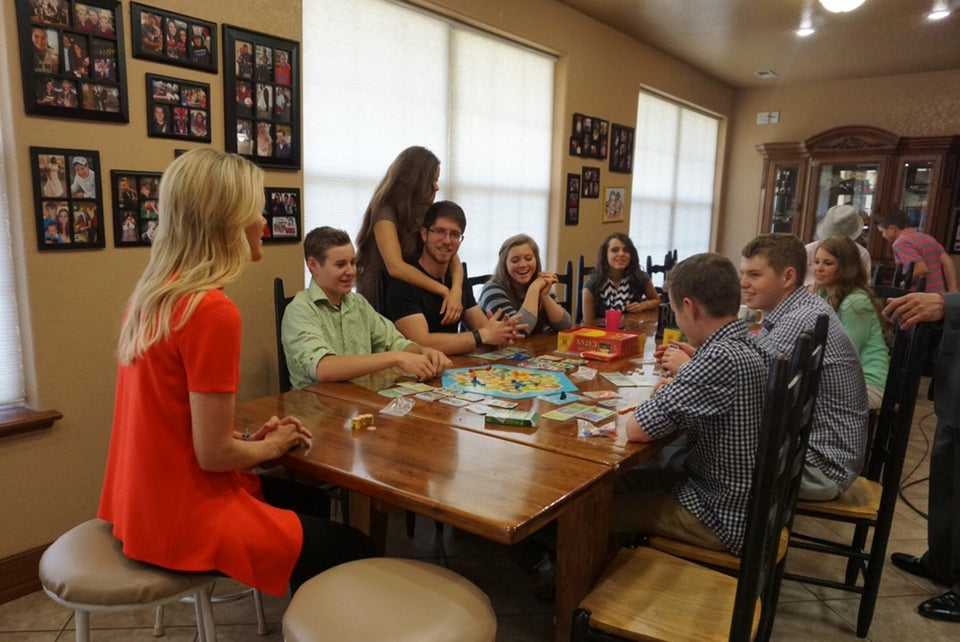 Photos Of The Duggar Family
Popular in the Community