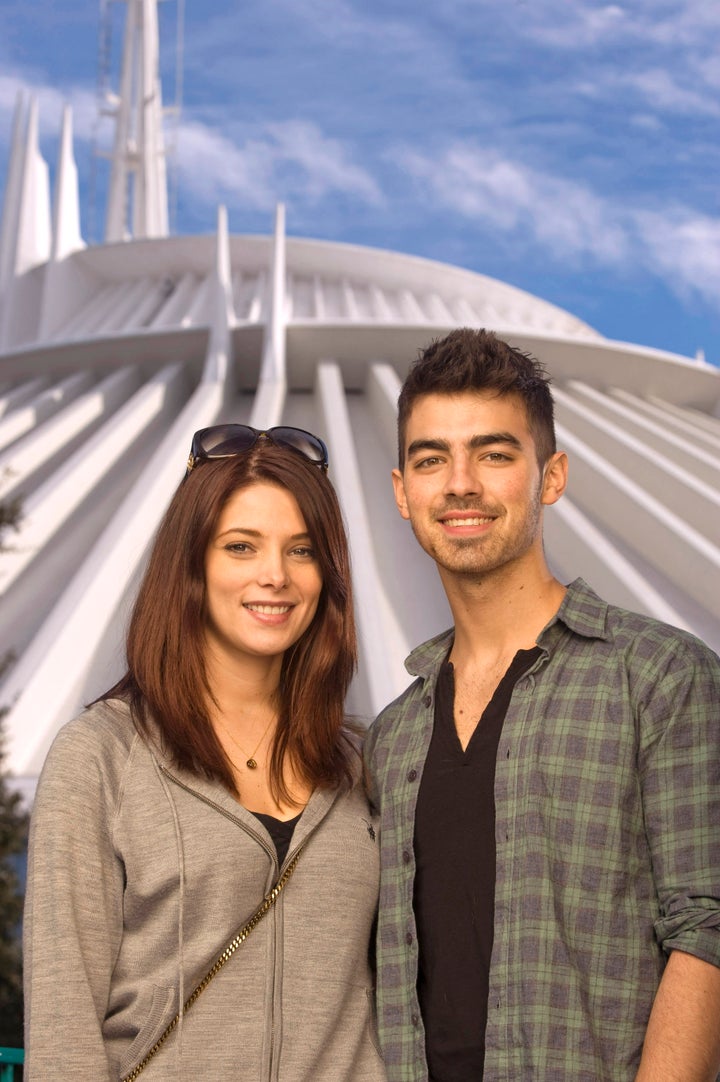 Hopefully, the solo album isn't done being recorded. There's a potential hit breakup song to be written.
Joe Jonas, the middle, lead-singing third of the Jonas Brothers, and "Twilight" star girlfriend, Ashley Greene, have broken up, according to the NY Post's Page Six. It was a matter of scheduling that caused the tween star couple to fade apart, the paper said, especially ironic given Jonas' cover story in Details that was released just a day ago.
"I think what works about it is she really puts my feelings first. She understands my busy schedule. She'll fly out to my shows—she's been to places in South America that I can't even pronounce," Jonas told the magazine.
Jonas has also dated Taylor Swift; their alleged phone breakup is stuff of legend. After Swift continually skewered him in lyric and public, Jonas told Details that he'll be writing his own version of some events that, undoubtedly, involve the breakup.
"I have a right to write about things too," he told the magazine. The new album, he said, will include "different love scenarios that I've been through, breakups, hurts. Me hurting somebody and feeling bad about it. I think there's a lot of scenarios where people might wanna hear my side of the story."
Perhaps there's room for one more song.
Popular in the Community