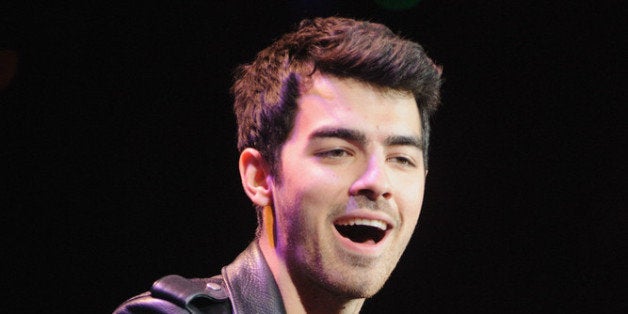 It's only been a few months since the Jonas Brothers officially split up and already Joe Jonas has found himself a new job.
The 24-year-old singer and actor is a certified Uber driver in the Los Angeles area.
Twitter user @lindseyfarwell requested an Uber car on Thursday (Jan. 16), but wasn't expecting that her driver would be a boy-band pop star. Much to her surprise, Joe Jonas showed up to chauffeur her and a co-worker to Pinkberry. Jonas joined his passengers inside the fro-yo shop for a snack before posing for a selfie with them.
A source from Uber confirmed Jonas' status with E! News, saying, "Joe is officially a driver on the uberX platform, which is our low-cost, eco-friendly vehicle type. He went through all the onboarding, and went through the system to be verified as a driver on the platform. He's gotten high ratings. He's a great driver."
A different source told E! News that while Jonas is indeed a real Uber driver, it's all a stunt for a viral video that he's filming.
MySpace employee Lee Mills, one of the passengers, recounted the experience and the surprise, saying that he almost skipped out on the trip.
"After about 20 minutes of waiting, I was about ready to bail, but our car finally arrived and Lindsey dragged me downstairs. Lo and behold, the driver was none other than Joe Jonas. What!? I thought. This has to be a joke or a trick, right? After a few awkward moments of total confusion, Joe (I feel like we're on a first-name basis), Lindsey and I hopped in his Mini Cooper."
Mills is certainly glad that he stuck out the wait to get the ride of his life. He notes that Jonas was "funny as hell" and that he brought a lot of "charm and personality" to the ride.
This sure beats taking a taxi.
Calling all HuffPost superfans!
Sign up for membership to become a founding member and help shape HuffPost's next chapter
BEFORE YOU GO
PHOTO GALLERY
Jonas Brothers Photos