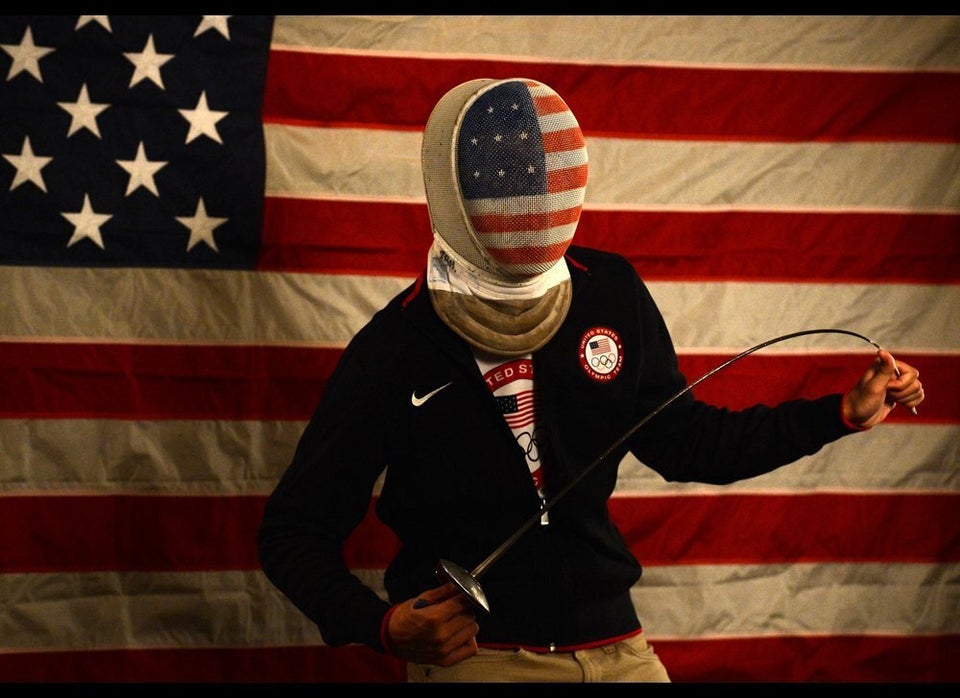 Joe Klamar's Olympics Portraits
Sometimes you do something gutsy and strange, and however much people don't get it at first, the tide turns and you're a hero. Other times, you mess up and the same thing happens. The latter is the fate of Joe Klamar, celebrated chief photographer of the Agence France Presse, whose odd portraits of the U.S. Olympics team have turned from punchlines to works of art, despite his best efforts to prevent both outcomes.
On Friday, an exhibit of Klamar's accidental hits will open at a Brooklyn gallery, the same day the Olympics begin. The press release from the gallery, Powerhouse Arena, admits that Klamar's color portraits were initially seen as "an affront," but are, it asserts, ultimately "playful," "nuanced" and "powerful." "You will not see world-class athletes like this anywhere," the release concludes, leaving "like this" open to interpretation.
Klamar took the portraits in May, at the U.S. Olympics Media Summit in a Hilton Hotel in Dallas, Tex., the official meeting point for the athletes and the press. When CBS published the wire photos in all sincerity earlier this month, two camps swiftly emerged to comment: those willing to believe Klamar was making some kind of statement -- about patriotism or humanism or, just, basically, something -- and those who were angry. The angry people tended to be other photographers who'd have killed for Klamar's access. They found it personally offensive that he would spoil the once-in-a-lifetime opportunity of shooting Olympians up close by not doing seemingly standard prep, such as straightening out the American flag in the background, or hiding the very torn section of the floor tarp instead of featuring it.
Scroll below to see some of Klamar's portraits.
Klamar's supporters, on the other hand, tended to be members of the story-ranking site Reddit, where irony and natural commentary hold pride of place. They keyed in to the story's surprise ending, that if you let yourself, you can be won over by Klamar's inept staging. There's a whiff of a "Stars: They're Just Like Us!" appeal to the series, as well as an absence of the self-seriousness that allows Olympics committees to do whatever they want in the name of the games, even to the point of razing entire neighborhoods to the ground.
But many are actually affecting, precisely because they feel so amateur. Getting an Olympic-level boxer to look vulnerable is no small thing. And yet Errol Spence with his arms splayed behind him grasping a wonky flag looks less like a boxer and more like a little boy.
Of course, there's also the great backstory they suggest. One has to wonder what kind of pre-shoot pep talk went on in the Hilton. ("No, slant the flag even more. More! There it is.")
As it turns out, Klamar wasn't going rogue -- he'd simply arrived at the Summit unprepared. It was the AFP's first time at the event, and he'd had different expectations. "I was under the impression that I was going to be photographing athletes on a stage or during press conference where I would take their headshots for our archives," Klamar told an AFP colleague soon after the fallout. "I really had no idea that there would be a possibility for setting up a studio."
Thank goodness he didn't. Klamar's mistake is now a gift of insight to his viewers, a glimpse at a little rust on the press machine that's good for us to see. Come Friday, when the rest of us are covered in goosebumps as London's carefully choreographed opener plays out, torn between feeling united and tribal, visitors to the Powerhouse Arena can enjoy simpler revelations: that the greatest competition in the world is run by humans, and that humans are, on occasion, only human. "You will not see world-class athletes like this anywhere," they can tell themselves, repeating the promise of the old press release, and surely they will be right.
CLICK through a selection of Klamar photographs from Powerhouse Arena's "Olympic Portraits" exhibit: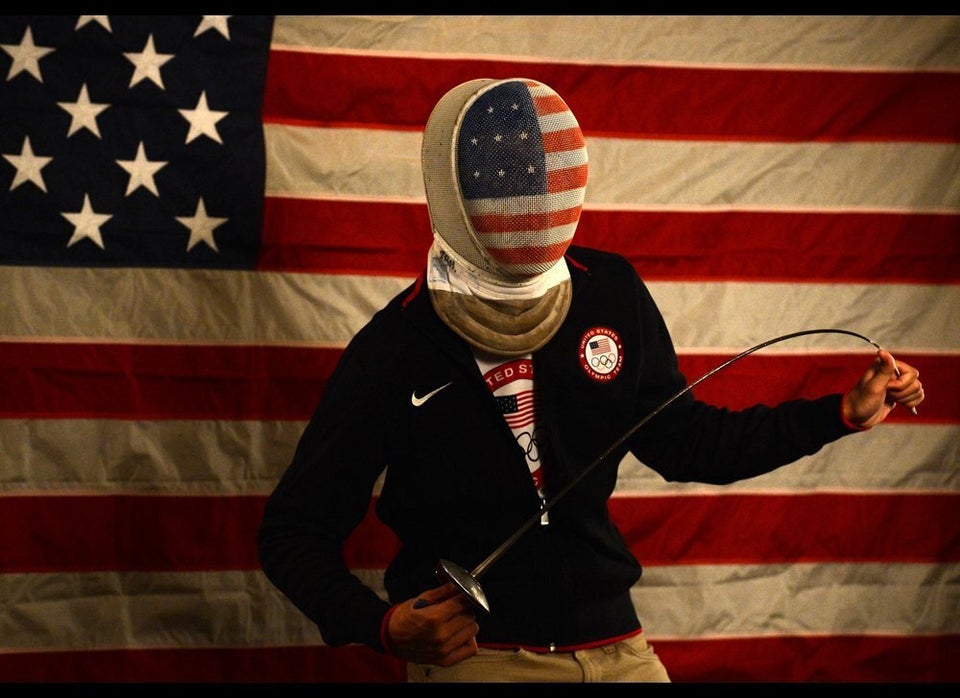 Joe Klamar's Olympics Portraits
CORRECTION: A previous version of this article stated the wrong date of the Media Summit, and incorrectly located the Powerhouse Arena. Both errors have been corrected.
Popular in the Community