Landolina, a chemical and biomedical engineering major, explained to the New York Post that his invention came from a pretty basic premise: "There's really no way to quickly stop bleeding except to hold lots of gauze on a wound. I thought if you could pour this gel into a wound, it would solidify and stop the bleeding."
He spent hours in the library studying polymer science to develop a prototype, which he tested on rats by slicing their livers and carotid arteries, and later on a slab of fresh pork loin, as seen in this YouTube video (warning: somewhat graphic):
Veti-Gel, the name chosen by NYU student Joe Landolina, uses plant polymers to rapidly solidify when applied to open wounds, and by a bizarre coincidence was initially being developed under the name Medi-Gel, the name of a fictional healing gel from the Mass Effect video game series with almost identical properties.
Landolina has gone on to form a company, Suneris, Inc., to market and sell Veti-Gel. (Landolina told HuffPost that Mai left the company to concentrate on his studies.) If the gel works as well as Landolina says, Humans Invent reports the U.S. military would be interested in using it on the battlefield.
"We haven't entered formal talks, but I've been talking to a few officials in the military who really like the product," Landolina told the website. "I've spoken to [the Defense Advanced Research Projects Agency] about it. We're definitely looking at the military as one of our main customers."
In the next phase of development Landolina plans to test his invention on pigs, sheep and other living animals under the supervision of a cardiovascular surgeon, the Post reports.
Related
Before You Go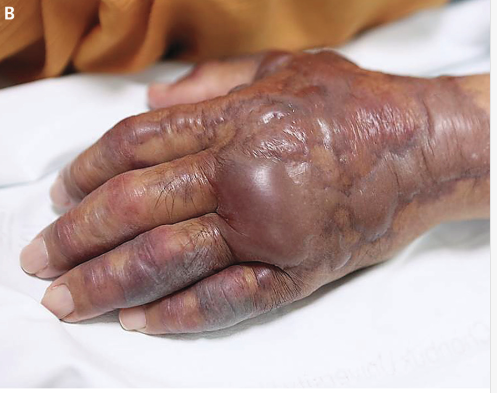 Wild X-Rays And Medical Photos
Popular in the Community