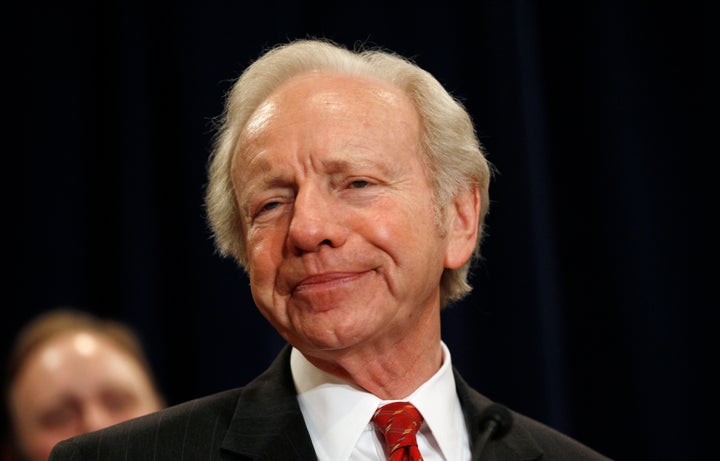 When Donald Trump's nominee for education secretary goes before a Senate committee on Tuesday, she's expected to have a famous former senator make her case for confirmation. Only it won't be a Republican ― it will be former Democrat-turned-independent Sen. Joe Lieberman, according to a transition source.
Trump's nominee, the billionaire Betsy DeVos, has been one of the most prominent funders for "school choice," which steers public funds toward charter and private schools. Lieberman, like plenty of centrist Democrats, was a booster for school choice and charter schools during his time on Capitol Hill.
The Washington Examiner first reported Monday that Lieberman, who was Al Gore's presidential running mate in 2000, was slated to introduce DeVos at her hearing on Tuesday. The Huffington Post was unable to immediately reach Lieberman through No Labels, the bi-partisan political group of which he's a member. 
The DeVos family has been a major player in right-wing politics for years, and progressive Democrats are expected to grill the nominee over her more extreme views. DeVos and her husband, Dick DeVos, once spoke to a gathering of Christian philanthropists about using their education philanthropy to promote a conservative Christian worldview among kids.
Public school advocates and teachers unions have painted DeVos as an unusually conservative and even radical pick to lead the education department. Education historian Diane Ravitch recently wrote that DeVos has "shown a special passion for privatizing public education," funding measures in Michigan that would siphon off public school money redirecting it to private schools. The DeVos family helped lead the effort to weaken teachers unions by turning Michigan into a right-to-work state.
DeVos has never been a teacher or school administrator before, and her education experience is primarily as a donor toward conservative education causes. The DeVos family made its fortune with Amway, the direct-sales company based in Michigan, and is worth an estimated $5 billion. Democrats point to DeVos, among others, when arguing that Trump is not exactly "draining the swamp" with such a tremendously rich cabinet taking shape.
DeVos recently stepped down as chair of the American Federation for Children, a national school choice group her family has funded. As Haaretz recently noted, Lieberman currently sits on the group's board.
Calling all HuffPost superfans!
Sign up for membership to become a founding member and help shape HuffPost's next chapter