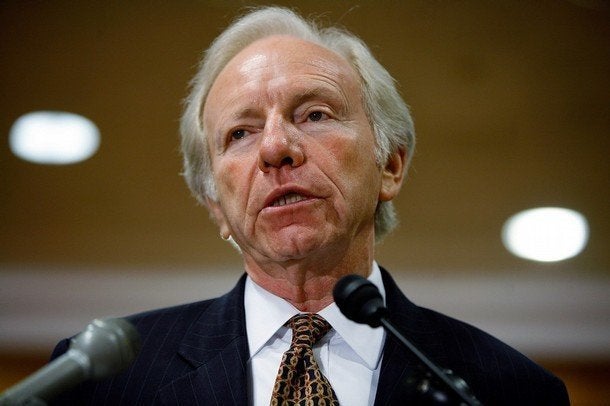 Officials with John McCain's campaign made a series of conference calls Monday and Tuesday with supporters nationwide to say that Connecticut Sen. Joe Lieberman may be named as the Arizona senator's vice presidential running mate, immediately sparking a frenzied effort by some state Republican officials to come up with a strategy to head off such a move, The Washington Times has learned.

One of the concerned state GOP officials told The Washington Times that he talked with two "high-level" campaign officials who said "Lieberman is a very real possibility."
AUG 19 -- Lieberman Aides Collecting Info On Their Boss: Staffers are compiling a portfolio, probably for McCain's vetting.
Clarine Nardi Riddle, Lieberman's Chief of Staff, and Sherry Brown, a top district aide and his 2006 campaign manager, are working the phones and sending emails in an apparent attempt to compile a portfolio for the former Democratic vice-presidential nominee.

Without saying defnitively that the information-gathering was being done to share with McCain's campaign, this source said "it would be unusual if not in the context of being vetted."
Joe Lieberman, the former Democratic vice-presidential nominee who has endorsed John McCain, is being vetted as a potential running mate for the Republican presidential hopeful, according to an adviser to Mr McCain's campaign.

Mr Lieberman, who has campaigned for the Arizona senator, has long been considered an unconventional but plausible choice for Mr McCain.
Popular in the Community