WASHINGTON -- Sen. Joe Manchin (D-W.Va.) said on Friday that he thinks there's a 50/50 chance he'll be able to get the votes to pass his bill on tightening gun background checks in the Senate this year.
"We're still working. I'm still working. I'm talking to senators every day," he said. "I'm at 50/50 to where we can pick up five more members. I think we can."
Manchin said a key to picking up more votes is the role that constituents play in pressuring senators to rethink their position and support the bill.
Senate Majority Leader Harry Reid (D-Nev.) has vowed to bring the bill back up later this year, but for now, it appears stuck in a holding pattern. At least two Democrats who previously voted against it -- Sens. Max Baucus (Mont.) and Mark Begich (Alaska) -- aren't showing any signs that they're prepared to flip their votes.
Still, conversations are happening. Reid said earlier this week that he plans to meet with Vice President Joe Biden next week to discuss the matter and that he will meet separately with Manchin.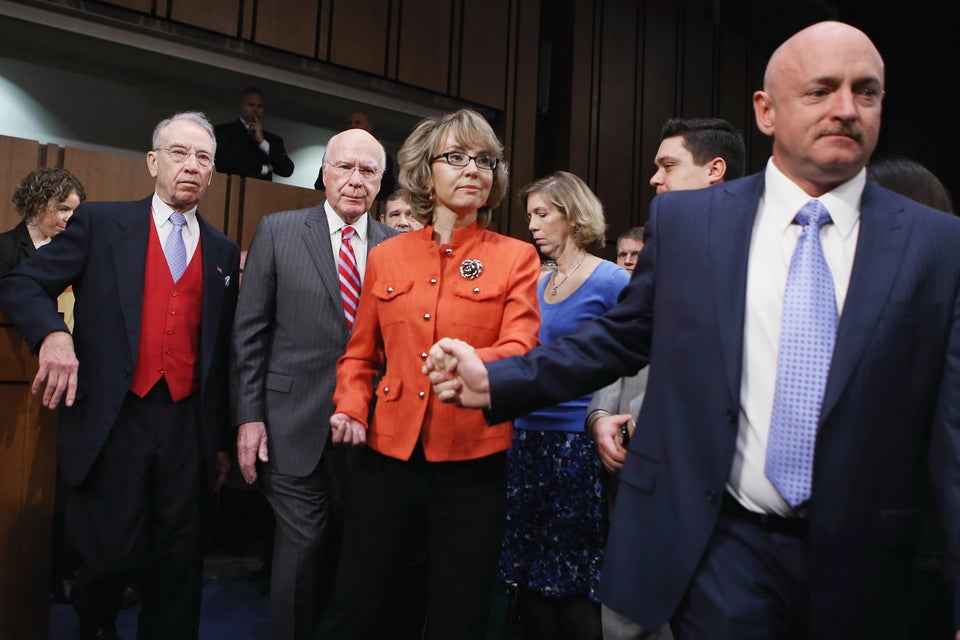 Giffords Appears At Gun Control Hearing
Popular in the Community