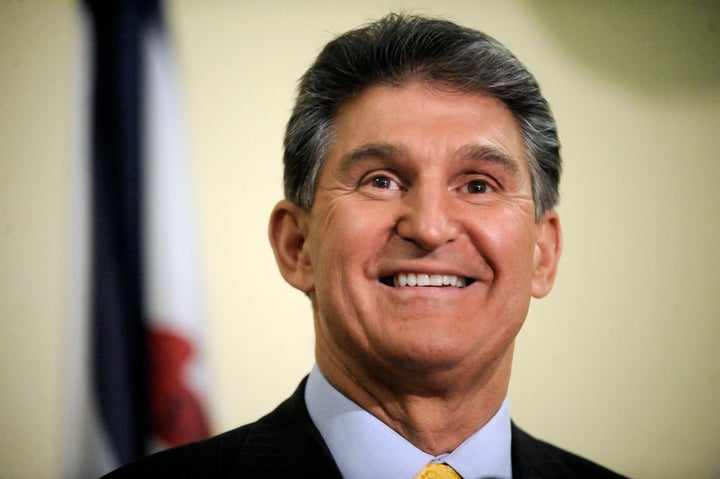 Senator Joe Manchin (D-W. Va.) is breaking party ranks in co-sponsoring a bill aimed at advancing Republican efforts to restrict the Environmental Protection Agency from regulating greenhouse gases.
The West Virginia senator is the only Democratic member of the upper congressional chamber getting on board with the political mission.
Politico reports that in a statement, Manchin said, "It's time that the EPA realizes it cannot regulate what has not been legislated. Our government was designed so that elected representatives are in charge of making important decisions, not bureaucrats."
The proposed bill would significantly restrict enforcement of greenhouse gases by the EPA, and Manchin's support comes as one more vote in favor of the measure in the Senate. The AP notes that 43 Republicans in the upper congressional chamber are standing behind the bill.
Manchin made headlines during the 2010 election season for a campaign ad featuring him shooting cap-and-trade legislation with a rifle. Siding with Republicans on EPA regulations only seems to make the spot look all the more divisive.
REAL LIFE. REAL NEWS. REAL VOICES.
Help us tell more of the stories that matter from voices that too often remain unheard.