Nearly two weeks removed from a difficult defeat on gun control, Sen. Joe Manchin (D-W.Va.) stands at the forefront of Democrats who have yet to give up on their push for legislation.
In an interview with Fox News Sunday, Manchin continued to stand by the value of the background checks bill he co-sponsored with Sen. Pat Toomey (R-Pa.). Pressed by host Chris Wallace on Toomey's interest, Manchin also sees himself as far from alone, reinforcing that both senators are behind this cause.
"I don't think he's done," Manchin said. "I was with Pat last night, and Pat's totally committed to this bill. And I believe that with all my heart. And we're gonna work this bill."
Questions surrounding Toomey's commitment come days after he appeared to be set against another try. In a Friday conference call, Philly.com reported that Toomey said his view was "very simple."
"The senate has had its vote," Toomey said. "We've seen the outcome of that vote. I am not aware of any reason to believe that if we had the vote again that we'd have a different outcome."
Three days earlier, Toomey pointed a finger at President Barack Obama over the bill's failure. In an interview with The (Allentown, Pa.) Morning Call, he appeared to put the blame squarely on the administration's shoulders.
"I would suggest the administration brought this on themselves," Toomey said. "I think the president ran his re-election campaign in a divisive way. He divided Americans."
Polls have shown that Toomey may be well served in sticking to his gun control credentials. GOP senator's approval rating jumped several percentage points after he put himself out there as a cosponsor of the bill.
Two weeks ago, 46 senators voted against the background checks amendment, preventing it from reaching the 60-vote threshold to avoid a filibuster. Five of those lawmakers were on the Democratic side of the aisle, and only three Republicans went across party lines to support the measure.
Those numbers did little to dissuade Manchin, who is far from against bringing the legislation up again.
"The only thing we've asked for is for people to read the bill," he said.
Before You Go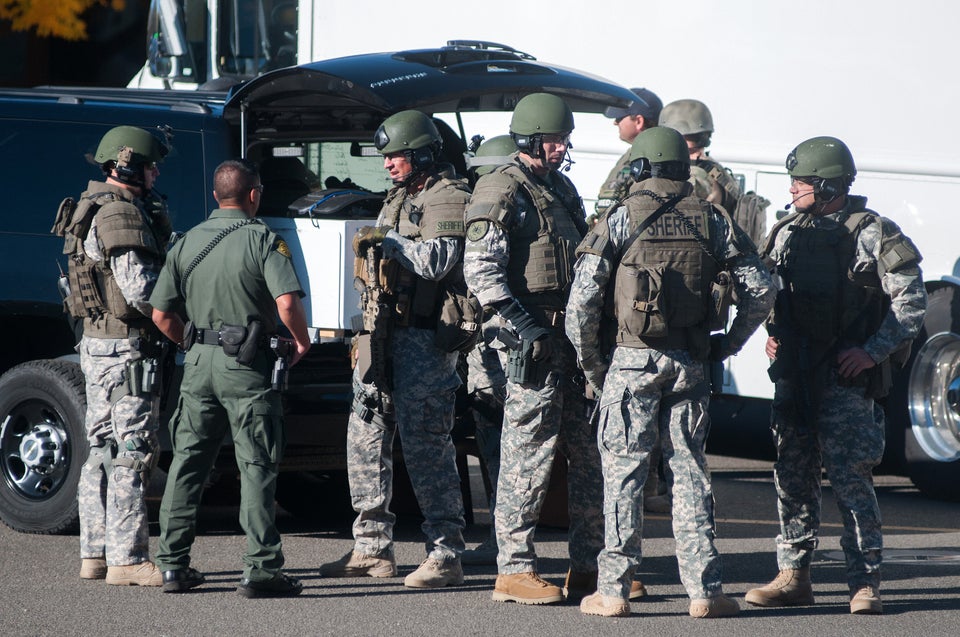 Shootings In America
Popular in the Community