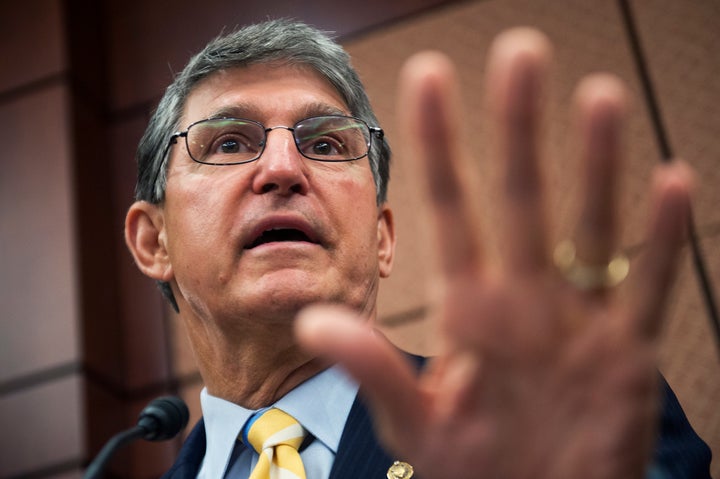 West Virginia Democratic Sen. Joe Manchin has paid his granddaughter thousands of dollars from his campaign account, making him the third major Senate candidate this cycle to employ a family member.
Manchin has paid his granddaughter Kelsey Kirby more than $16,000 since September 2017, according to Federal Election Commission records. Manchin's campaign said she's been working as a field organizer, focusing on organizing college students ― a major challenge and important task for any Democrat running for re-election in a midterm year, when youth turnout tends to be lower.
Ethics experts frown on paying family members with campaign money. While the practice is legal as long the family member is paid market rate, tying a family member's livelihood to campaign donations increases the risk of corruption. 
Manchin is far from the only member of Congress to pay a family member. He's not even the only person running for Senate this year to do so. Nevada Republican Sen. Dean Heller paid his son more than $50,000 for social media and video work, and GOP Rep. Kevin Cramer once paid his wife to work as his campaign manager. 
Campaign finance reformers have called the practice "morally kind of sticky," and former Louisiana GOP Sen. David Vitter once introduced legislation to ban the practice. It failed to attract a single co-sponsor.
Manchin has a history of paying his family members: He paid his daughter Brooke Roberts nearly $100,000 over the years to work as a fundraiser for his campaigns, according to the FEC data. Those payments ended in February 2015. He also paid her $8,000 out of his gubernatorial inaugural fund when he was sworn in for a second term in 2009. 
REAL LIFE. REAL NEWS. REAL VOICES.
Help us tell more of the stories that matter from voices that too often remain unheard.