The group of House progressives who took flak for opposing the bipartisan infrastructure legislation earlier due to concerns that moderates like Sen. Joe Manchin (D-W.Va.) wouldn't support the Build Back Better bill have a message for their fellow Democrats: We told you so.
"This is exactly what we warned would happen if we separated Build Back Better from infrastructure," Rep. Ilhan Omar (D-Minn.) tweeted on Sunday after Manchin announced his opposition to the social spending and climate package, dooming half of Biden's legislative agenda.
Omar was one of six House Democrats who broke from the party to vote against the infrastructure bill in November. Those lawmakers consistently called for both the infrastructure bill and the Build Back Better Act to move together, ensuring they both would become law.
But Democratic leaders in the House delinked the two bills, passing the infrastructure bill with the hope that Biden would eventually reach a deal with Manchin and other moderates to pass the second bill as well.
For months, Manchin expressed concerns with the Build Back Better legislation based on rising inflation and debt, withholding his support for the bill while continuing to negotiate with the White House. On Sunday, he formally announced his opposition to the $1.75 trillion measure in an interview on Fox News.
"I've tried everything humanly possible. I can't get there," he told host Bret Baier on "Fox News Sunday." "This is a no."
Manchin's stance left progressives, especially those who voted against the infrastructure bill, fuming.
"When a handful of us in the House warned this would happen if Dem leaders gave Manchin everything he wanted 1st by moving BIF before BBB instead of passing together, many ridiculed our position," Rep. Alexandria Ocasio-Cortez (D-N.Y.) tweeted. "Maybe they'll believe us next time. Or maybe people will just keep calling us naïve."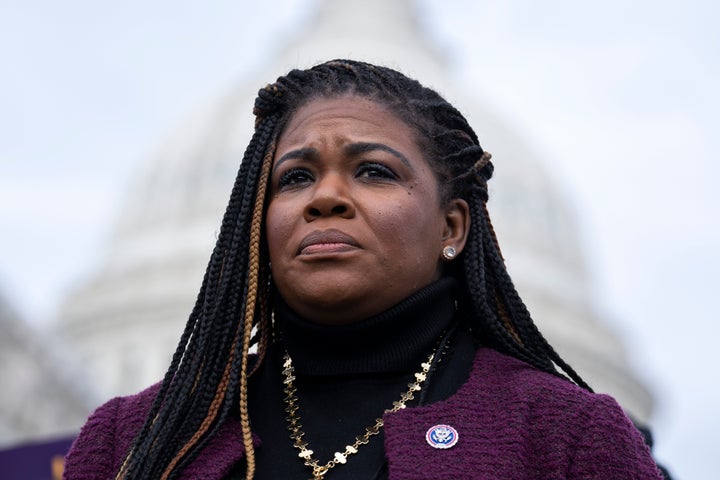 Rep. Cori Bush, another House progressive who voted against the infrastructure bill, argued on Sunday that Democrats had leverage over moderates like Manchin.
"And what did the caucus do? We tossed it," she added in a statement.
It's not crystal clear, however, if withholding the infrastructure bill from passing sooner in the House would have made Manchin or Sen. Kyrsten Sinema (D-Ariz.) more likely to support the Build Back Better Act. It may have also led to neither bill passing. Manchin, in fact, said he would be fine with that outcome.
Rep. Pramila Jayapal (D-Wash.), the chair of the Congressional Progressive Caucus who voted for the infrastructure bill with the understanding that Manchin would get to "yes" in talks with Biden, also didn't hold back on Sunday.
"Today, Senator Manchin has betrayed his commitment not only to the President and Democrats in Congress but most importantly, to the American people," Jayapal said in a statement. "He routinely touts that he is a man of his word, but he can no longer say that. West Virginians, and the country, see clearly who he is."
Support HuffPost
The Stakes Have Never Been Higher
Popular in the Community