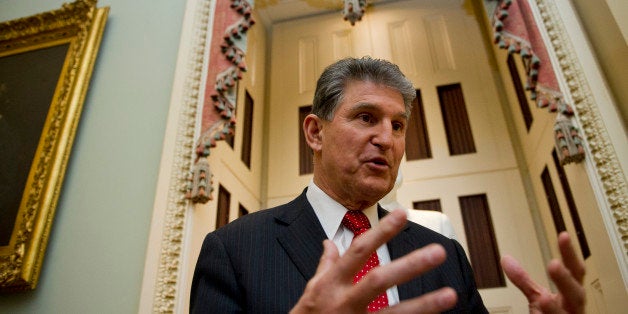 WASHINGTON -- Congressional leaders aren't exactly sounding the alarms in response to last week's West Virginia chemical spill that left 300,000 people unable to use tap water because nobody knows about the chemical's toxic effects.
The disaster, which prompted an emergency declaration from President Barack Obama, wasn't even mentioned when Senate party leaders addressed reporters at their regular Tuesday briefings. In the House, Speaker John Boehner (R-Ohio) said only that there's no need for any new regulations. House Democratic Whip Steny Hoyer (D-Md.), meanwhile, conceded he didn't know many details and made a general comment on the need for regulations.
But West Virginia Sen. Joe Manchin (D) said he has a plan to make his colleagues pay attention: a renewed push for legislation that would require more disclosure and testing for chemicals. The current federal law, known as the Toxic Substances Control Act, or TSCA, has been in place since 1976 and requires very little public disclosure about the safety of chemicals. As a result, there are tens of thousands of chemicals like the one at the heart of the West Virginia disaster that are in use, even though there is scant data available about their hazards.
"It's a shame that our little state has had to go through what's it's gone through, and maybe that will be the catalyst for moving this bill," Manchin said. "A lot of people just don't know how many chemicals people use every day all over this country, and no one's checking to see what the effects would do to humans. ... I didn't know until I got here."
The situation in Manchin's home state is unnerving. As much as 7,500 gallons of the chemical 4-methylcyclohexane methanol spilled into the Elk River about 1.5 miles upstream from where West Virginia American Water draws its supply. The chemical is used to wash coal after it's mined from the ground, but little is known about its health effects. Officials warned residents the compound could cause symptoms that include skin irritation, vomiting and diarrhea.
Manchin spoke to HuffPost as he was heading into a weekly luncheon with Senate Democrats, and he said he planned to make a bigger push for legislation to reform chemical safety laws. He is a cosponsor of a reform effort, along with Sen. David Vitter (R-La.). Progress on that bill has been stalled for months.
"We're going to need help to prevent this, God forbid, from happening anywhere else in the country," Manchin said. "More and more products are being used all over."
Asked about Boehner saying there's no need for new regulations, the West Virginia senator just smirked. "It didn't happen in Ohio, right?" he said.
Not all Democrats think TSCA reform is the best answer, however, and Manchin's proposal faces obstacles.
Sen. Barbara Boxer (D-Calif.), who chairs the Senate Environment and Public Works Committee, said there are "easier" ways to respond to the West Virginia chemical spill than the time-consuming legislative process. Specifically, she said, the Environmental Protection Agency and the Department of Homeland Security already have statutory authority to regulate those chemicals under laws like the Clean Water Act. Boxer and a number of environmental and public health groups have been critical of the TSCA reform bill as it is currently written, arguing that it is too weak.
"We don't have to wait on TSCA reform to see that this particular chemical is controlled, where it has to be listed, all the people surrounding it that have to understand the risks of it," Boxer said. "I think that it is very important that we not wait for a whole legislative session and bills that have problems and filibusters and all the rest. We can fix this now."
Boxer said she plans to hold two hearings on the subject next month. The first will be a subcommittee hearing specifically aimed at the West Virginia chemical spill. The second will be a full committee hearing looking more broadly at chemical safety and security.
"Any dangerous chemicals near water supplies or that could explode, cause treacherous fires, we need to deal with those now," Boxer said. "Not wait."
Disclosure: This reporter's partner works for an environmental group involved in matters including chemical safety reform.
Before You Go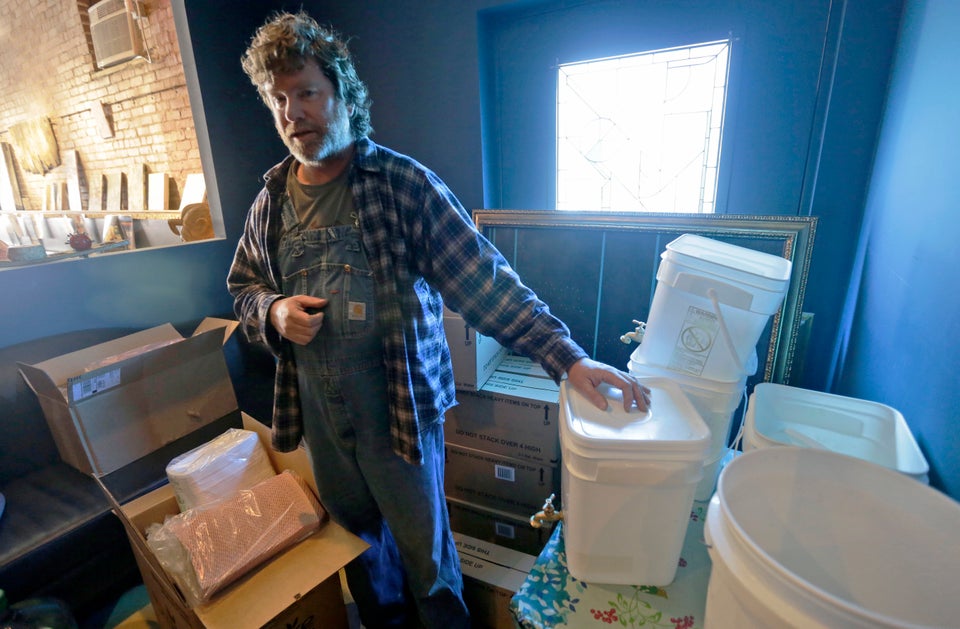 West Virginia Chemical Spill
Popular in the Community