It seems that Joe Manganiello was once too much of a good thing for Sofía Vergara's taste.
Vergara sat down with long-time friend Ellen DeGeneres, who began by congratulating the star on being "in love." On the topic of Manganiello, who the actress began dating in July, the host asked if the two had met before this year's White House correspondent dinner.
"I had just seen him, far away at events, and I thought he was very handsome but I was not interested," Vergara said. "Too handsome."
DeGeneres was quick to respond with, "Such a thing? Too handsome?"
"There is such a thing as too much," Vergara answered, but quickly changed her mind after a shirtless picture of the actor popped on screen. "Or so I thought."
Manganiello's first impression of Vergara, however, was quite different. He spoke candidly about one of his first encounters with the actress in People magazine's Hottest Bachelors issue, which was published in May.
"There was a picture someone snapped at the White House Correspondents' Dinner where they caught me looking at Sofia Vergara's butt," he said. "When you talk about being manipulated, that's what I'm talking about. It's like a moment of zen. There is nothing in my brain. If only I could meditate that well. I don't go after other people's women. She's got a guy. If she was single, I would be like, poof!"
In response to the infamous picture of Manganiello checking her out at the White House Correspondents' Dinner, the Colombian-born star said she did ask the actor about it early on in their relationship.
"He was so embarrassed because a couple of times after we had talked on the phone I said, 'Somebody just sent me this picture. What does this mean?'" Vergara told DeGeneres. "And he, for like two seconds, didn't know what to say. But I thought it was funny."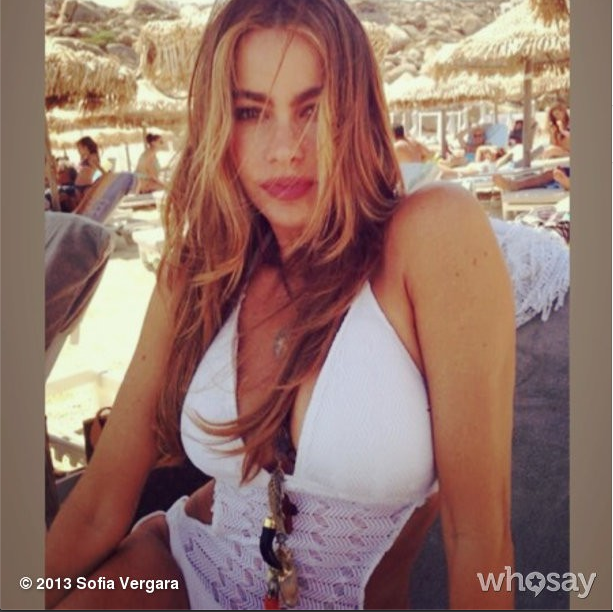 Sofia Vergara's Hottest Moments