Are you stressed? Bored? Exhausted? Misunderstood?
We highly recommend taking a brief moment to recharge, watching as this talented sand artist unfolds colorful, mind-bending shapes and forms before your eyes. Pretty hypnotic, no?
The captivating process is the work of Joe Mangrum, an artist who was recently commissioned by the Doe Museum in Zuidlaren, Netherlands to create eight original and spontaneously rendered sand paintings. Over the course of 11 days, Mangrum embarked on an art-making marathon, as neon vines and tripped-out flowers blossomed below his feet.
See the process in all its spellbinding glory below. If you happen to be in Zuidlaren, these works will be on view until October 30, 2015.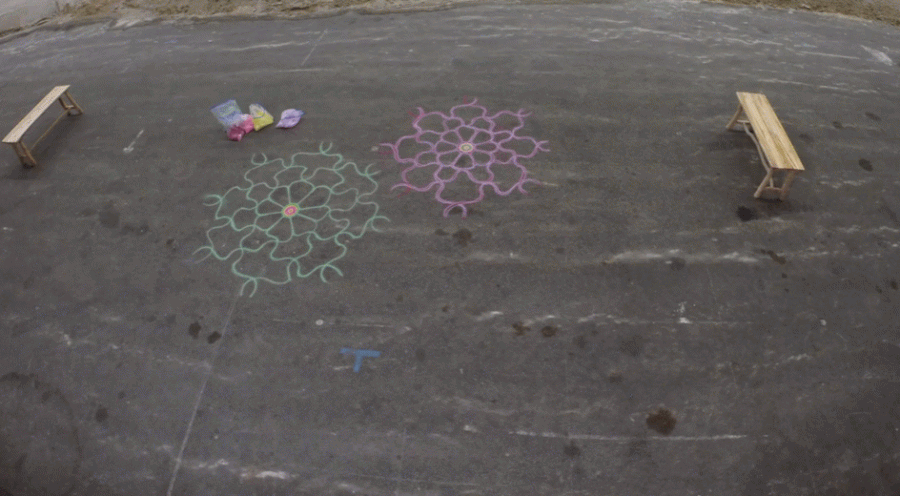 Related
Popular in the Community