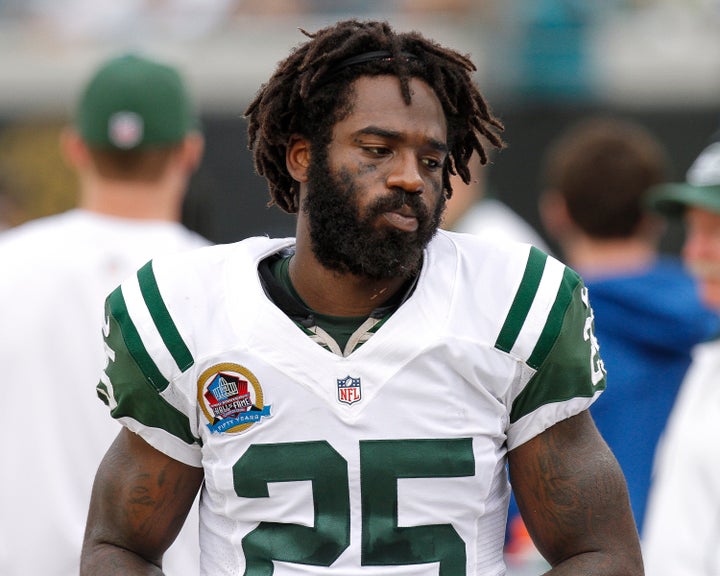 A man suspected of shooting and killing former National Football League player Joe McKnight in a possible case of road rage in a suburb of New Orleans was released from custody Friday without charge, police said.
The suspect, 54-year-old Ronald Gasser, was taken into custody after Thursday's shooting around 3 p.m. local time in Terrytown.
McKnight, 28, was pronounced dead at the scene, suffering from "multiple gunshot wounds," Jefferson Parish Sheriff's Department said in a statement on Thursday.
McKnight played for the New York Jets and Kansas City Chiefs. After 2014, his last NFL season, he had played as a running back in the Canadian Football League.
Jefferson Parish Sheriff Newell Normand said at a news conference on Friday that it was premature to draw conclusions about the shooting and that the investigation would continue.
The Jefferson Parish District Attorney declined to comment.
Normand said his office had been publicly criticized for releasing Gasser, who is white, in the shooting of McKnight, a black football player who had a five-year career in the NFL.
"I've been accused of dropping the ball and doing this and doing that because we released Gasser last evening," Normand said. "We will leave no stone unturned."
Normand added that "everybody wants to make this about race. This isn't about race."
The hashtag #JoeMcKnight was among the top-trending topics on Twitter in the United States as many social media users voiced shock and outrage.
"I don't get it," wrote Antonio Cromartie, McKnight's teammate during his time with the Jets. "How in hell do you release someone who killed my brother."
Rex Ryan, who coached McKnight for three seasons with the Jets, said in a written statement released by the Buffalo Bills, the team he now coaches, that the running back's death was "heartbreaking."
"He was always determined to get better - better as a football player and as a man - and I thought he did that."
(Reporting by Amy Tennery in New York; Editing by James Dalgleish and Grant McCool)
Related
Popular in the Community