Alaska GOP Senate candidate Joe Miller shocked the political establishment this week with his come-from-nowhere performance in his race against incumbent Sen. Lisa Murkowski.
As of Thursday, Miller holds a narrow 1,668 vote lead over Murkowski in the GOP Senate primary. However, thousands of absentee ballots cast in Tuesday's election have yet to be counted. The Anchorage Daily News reports that those additional ballots could take a week or two to be tabulated.
But with the upstart Miller still holding on to a razor-thin lead, political observers are asking the same thing, who is this guy? Before Tuesday's primary, Miller made national headlines for earning the endorsement of former Alaska Gov. Sarah Plain.
HuffPost has mined Miller's Web site and his media interviews leading up to primary day, plumbing the depths of his conservative -- and in some cases eyebrow-raising -- views. From advocating the need to "transition out" Social Security to suggesting that "hate crimes laws" violate the United States Constitution, here's a sneak peek at the candidate who could be on his way to becoming the next U.S. Senator from Alaska: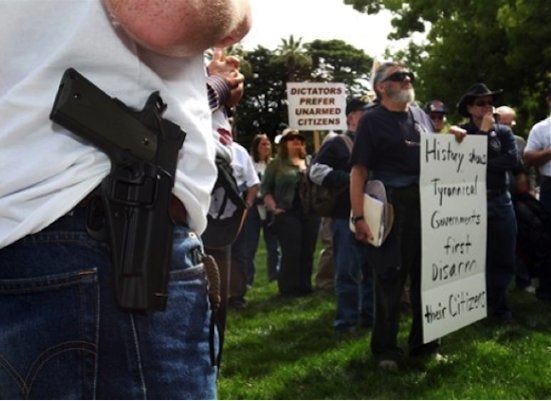 Alaska Candidate Joe Miller's Most Extreme Policy Positions
Popular in the Community