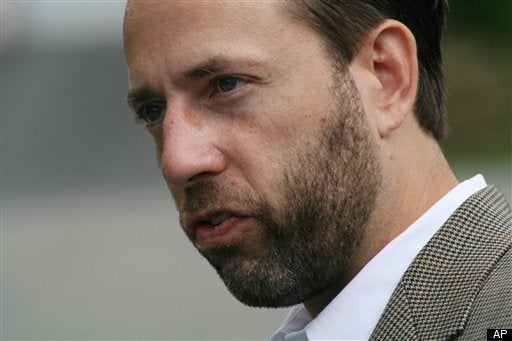 Alaska Republican Senate candidate Joe Miller repeated his view Wednesday that the United States needs to fundamentally rethink Social Security.
"Longer term, there has got to be a move outside of that system," Miller told CNN's John King. "Ultimately we want to transfer the power back to the states so that states can take up the mantle of those programs if they so desire."
Miller previously said that the U.S. should "transition out of the Social Security arrangement."
King, noting that Miller's position is something Democrats have pounced on, asked Miller to make himself perfectly clear -- that he wouldn't take away Social Security checks from the people who currently count on them, but that he'd like to do away with the program for future generations. King asked: "Would [a person born the day Miller was sworn in] perhaps grow up in an America where there is not a federal Social Security program if you got your way?"
"Absolutely," Miller said.
Miller, who upset incumbent Sen. Lisa Murkowski in Alaska's Republican primary this week, previously suggested that unemployment insurance, part of the Social Security Act of 1935, is unconstitutional. "The Supreme Court has already ruled on the Social Security Act. There was a case in 1937," said Nancy Altman, author of a book on Social Security. "Joe Miller's in a time machine."
When it comes to old-age insurance Miller focuses on Social Security's solvency: "I think most Americans recognize that that system is broken and they understand that there has got to be a change longer term to bring back some fiscal sanity and to ensure that you can actually have something when you do retire rather than depend on these IOUs that when we go insolvent aren't going to be worth much."
Social Security's actuaries estimate that the program is fully solvent until 2037, at which point it would begin paying a 25 percent reduced benefit if nothing is done.
The progressive Center on Budget and Policy Priorities estimated in August that Social Security keeps some 20 million people out of poverty. Prior to the creation of Social Security, old folks who couldn't afford to take care of themselves sometimes spent their final days as "inmates" in squalid poor houses.
REAL LIFE. REAL NEWS. REAL VOICES.
Help us tell more of the stories that matter from voices that too often remain unheard.