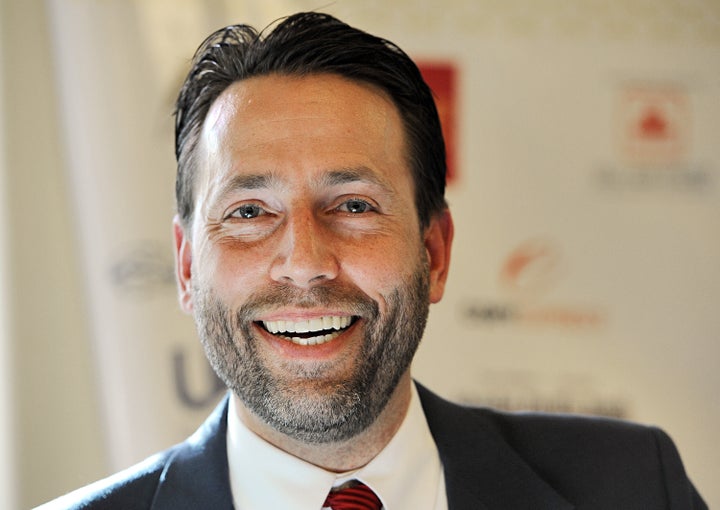 The real news from Alaska's Senate race on Thursday might be that Sen. Lisa Murkowski's write-in bid poses a more potent threat to GOP candidate Joe Miller than originally thought -- but don't tell that to the Tea Party-backed insurgent who appears confident that he already has the race in the bag more than a month out.
Miller took to his Twitter page to do a little premature endzone dancing, telling his followers that he planned to do "house hunting" and furniture shopping, as well as address "the matter of a name plaque for the door" on an upcoming fundraising trip to Washington.
Here's a screenshot of what Miller's Twitter feed looked like last night, courtesy of the Mudflats: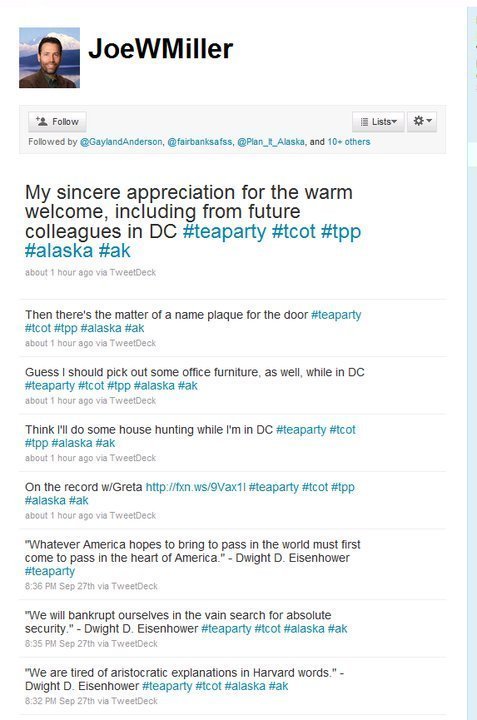 After a few initial volleys of criticism about the upstart Senate candidate "measuring the drapes," the posts have been taken down.
It's not the first social media stumble that Miller's campaign has had to deal with. Last month, he was forced to take down and apologize for a tweet that compared then-primary opponent Lisa Murkowski to prostitute.
Popular in the Community