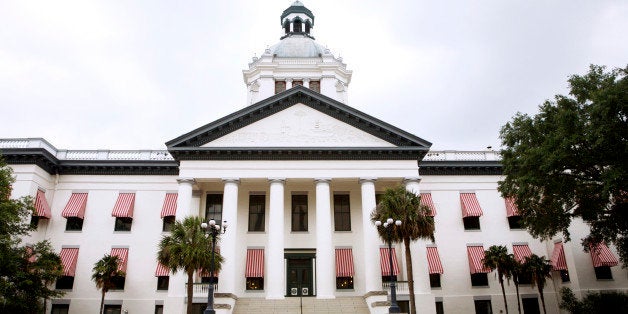 Joe Newman, who describes himself as an "activist, a great-great grandfather, and an anthropological progressive," has entered the race to unseat Rep. Vern Buchanan (R) as a write-in candidate. Buchanan is currently serving out his fourth term representing Florida's 16th congressional district.
Newman was 16 years old when the stock market crashed in 1929, he recounted in an interview with Tampa's WFLA. He said his first job, after graduating from the University of Notre Dame, was selling a new government program: Social Security.
"That was our job, to sell them why a program like Social Security is essential to the economy and to society," Newman told WFLA. "You had the same attitudes; we don't want government involved. And they forget what government is, they forget that government is society's tool to manage things."
Newman isn't afraid of the criticism he may receive for running at his age.
"So if people are going to say, 'Who is this fool at 101 that's running?' Call me a fool. I'm sorry," Newman said. "But i've got to get out and convince John and convince Jim: 'Hey, think!'"
"My hope is that we get a chance to speak out and make people reflect on what you want from your society," he added.
REAL LIFE. REAL NEWS. REAL VOICES.
Help us tell more of the stories that matter from voices that too often remain unheard.