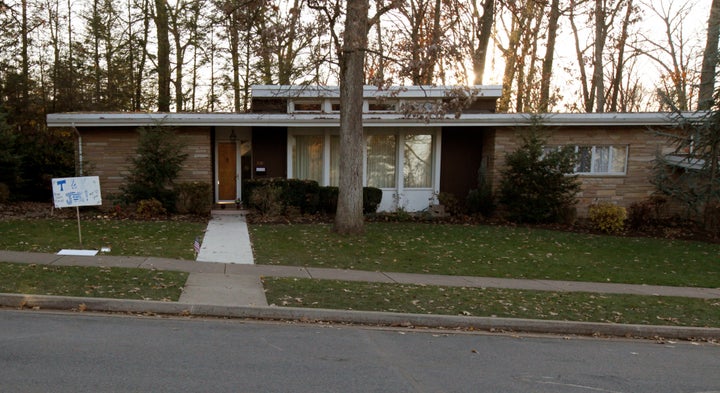 Eventually, Paterno could find himself in need of a lawyer as he and several others who may have played a part in allowing the alleged abuse to continue for so many years -- the grand jury report details a 15-year period of abuse by Sandusky -- could face civil suits from the victims.
A recent real estate transaction between Paterno and his wife, Sue, has drawn speculation that he has potentially been preparing for such a suit for months. The New York Times reports that Paterno sold his ranch-style home in State College, Pa. to his wife for $1 in July.
The Times' report cites documents filed in Centre County, Pa. and quotes the market value of the home as $594,484.40. The Paternos' lawyer informed the Times that the transaction was part of their larger estate planning but a law professor at the University of Pittsburgh shared another viewpoint, saying "it sounds like an attempt to avoid personal liability in having assets in his wife's name."
Writing for Forbes, Deborah L. Jacobs contends that the transfer likely won't protect the home in a civil trial. If a court considers this transaction a "fraudulent conveyance" then it can be reversed and the home could be made available to victors in a civil suit.
As Bob Costas noted during his interview with Sandusky on Monday evening, the public widely considers the accused to be guilty of the monstrous crimes alleged. However, there are dramatic variances in how Paterno is viewed. Some view him as culpable for putting the Penn State football program ahead of the young victims. Others feel he was a scapegoat for an administration far more responsible for keeping the alleged crimes from being investigated. This real estate transaction can be viewed through either lens. Did Paterno cannily transferred ownership of his home in the months before the grand jury report was released with an eye toward future legal entanglements? Or, did the 84-year-old simply make an odd but loving gesture to his wife by giving her the family home for $1 plus "love and affection"?

Calling all HuffPost superfans!
Sign up for membership to become a founding member and help shape HuffPost's next chapter