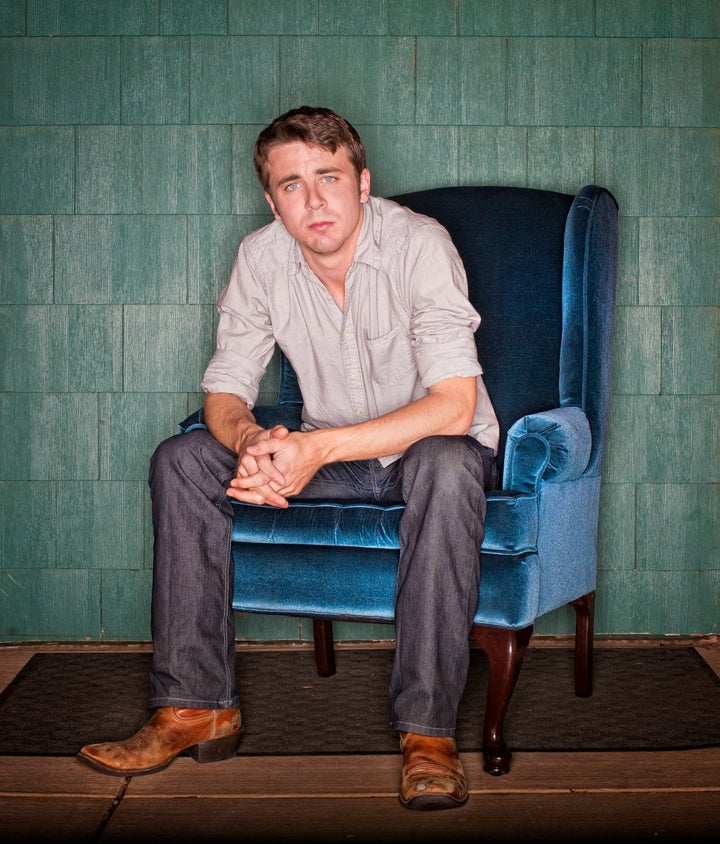 Roots-rock musician Joe Pug isn't native to Chicago, but his music career is. After some wandering, then-23-year-old Pug landed in Chicago via UNC Chapel Hill in the mid-2000s, where he spent years writing, jamming, and working the open mic circuit before releasing his first EP in 2008, "Nation of Heat," which was met with critical acclaim.
Fast forward to 2012: Pug has a new record on the way, "The Great Despiser," and will be making two stops in Chicago this summer: One Friday at St. Patrick Church's "World's Largest Block Party" and another -- Sunday, July 29 -- to headline the center stage at Wicker Park Fest.
We caught up with Pug to dish about his feelings about returning, his favorite local hideouts, and his predictions about what's ahead for the city he once called home.
HuffPost Chicago: How do you feel about coming back to Chicago, both as a former resident, and as a touring musician?
Joe Pug: When I come back to town I see all the venues where I would be doing open mics, like at The Mutiny, with one or two people there--and now we play shows where there's a bunch of people there, and people are singing along with the words. I think in Chicago I'm really able to appreciate how special the last three years have been, and really get to appreciate what we do now.
Every band that you talk to who has spent some time touring on the road, when you ask them what the best cities [to play] are, they always say their hometown, and Chicago's always second on the list. I think the reason for that, whether people know it or not, is that it's a city where people love to see live music. I think every band touring loves to go through Chicago because it's one of their best markets.
HP: What made you decide to move to Chicago and start your music career here?
JP: I chose chicago without even the intention of playing music there--I just chose Chicago cause I had visited a buddy who was living there and I fell in love with the city. I always wanted to live in a city but New York was never my speed, neither was L.A. Chicago was just a city where I felt like you could live, and you didn't have to make a million dollars to live there, but you could still have the city vibe.
It ended up being a good place for me to start out as a musician. It's very democratic. There were all these steps available: you can play open mics, and if you do good they'll offer you a spot opening on a Monday night, and then a spot opening on a Friday night and eventually your own show. As someone coming in here with no groundwork to begin with, I feel like someone can really rise on their own merits in Chicago.
I think if you do any reading about Chicago, it's always kind of been that way, whether people are in the arts, or writing. I feel like Chicago's a place where people go to the woodshed and it's less about bullshit and who you know, and more about what you can deliver. Obviously there are exceptions to that, but I feel that Chicago still holds on to some stort of amount of substance.
HP: Where were your haunts when you lived here? Did you go to the kinds of street fests you're now playing?
JP: I lived in Logan Square when I moved there in 2006 or '07, and I used to go down to Wicker Park, to Filter Coffee Shop, and I used do a lot of writing there. There was a great open mic at this place called Lily's , and we used to go play that open mic, and all you need to know about Lily's is it had a special for pitchers of Long Island Iced Tea, so I think that really sums up the bar right there. That was our main spot for a long time, going to play music.
I'd go to street fests just like anyone else, and I'd walk past the suggested donation cause I was poor as shit and just go in there and listen to bands.
HP: Any places you will sneak off to visit while you're working in town?
JP: It'll probably be really busy because of the street festivals, but hopefully we can get a night off and go to Beachwood [Inn]. We always love drinking at Beachwood; I like that place a lot. And hopefully we can catch a cab over to The Hideout if we can get a night off.
Do you prefer playing smaller clubs like The Mutiny, or in front of larger crowds like you will at Wicker Park Fest?
JP: I think some of my music can come across very well in the club setting, but over the past couple of years I've finally put together a band that I'm really happy with, and we've been coming across a lot better at festivals than we did back in the day. I mean, they're just two different things. A festival show is more about playing loud songs with the band while people drink beer and talk to each other, and club shows are more about people really listening to the music and the lyrics. It's kind of like comparing apples and oranges.
HP: Do you think you'd ever come back to settle in Chicago?
JP: I'd love to come back, for sure. Although it sounds like things are going downhill. Every time I come back and talk to someone still living in the city, I just hear about how awful things are getting economically; like the way the parking meters were sold to a corporation, and that there's a red light speeding cameras wherever you go. It sounds like, fiscally, Chicago's in deep right now. It seems like there's going to be a Greece-style reckoning sometime in the next few years. Why do you think Daley got out of there so fast? He probably knows better than anybody else.
Calling all HuffPost superfans!
Sign up for membership to become a founding member and help shape HuffPost's next chapter
BEFORE YOU GO