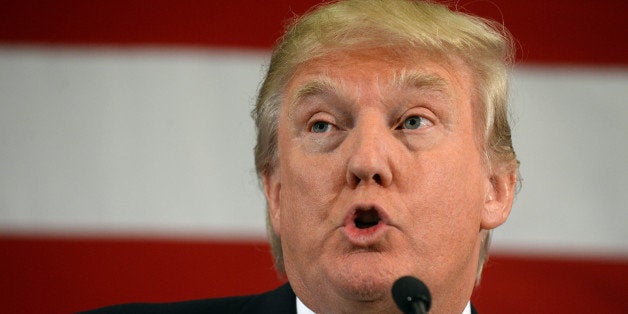 MSNBC's Joe Scarborough says we need to accept that Donald Trump could be a serious contender in the 2016 presidential election.
Trump, the real estate mogul and reality TV host, has said on multiple occasions that he will make an announcement of some kind in the near future. New Hampshire radio station WMUR 9 reported Thursday that the billionaire will make a "major" announcement on June 16 at Trump Tower in New York City and then head to New Hampshire to possibly begin his campaign tour.
Many have rolled their eyes at the thought of Trump seriously running, as he has teased a GOP presidential run -- and then not gone through with it -- numerous times before.
But Scarborough believes he may be serious this time. And if that's the case, Scarborough said, "he's going to shake some things up."
"Donald Trump keeps being called a clown and being called this and being called that," he told the "Morning Joe" panel. "Here's the thing about Trump as opposed to clowns from previous contests, clowns from previous contests don't have their names all over buildings in New York and across the world."
"I think if he jumps into this race, he's going to have money and he's going to have the name ID and he's going to have the press to maybe shake things up a little bit," he added.
Scarborough did say, as most people would probably agree, that if Trump doesn't announce a presidential bid, he needs to move on.
"He's gotta run this time or just stop talking about it," Scarborough said.
Calling all HuffPost superfans!
Sign up for membership to become a founding member and help shape HuffPost's next chapter