MSNBC host Joe Scarborough argued on Wednesday that Republicans could still walk away from supporting Donald Trump and said the presumptive GOP nominee couldn't use the threat of Hillary Clinton to force his party to accept his racist comments.
Scarborough said Republicans shouldn't be forced to blindly accept Trump's racism.
"The third choice is this: 'Hey Donald guess what? I'm not going to support you until you get your act together. You're acting like a bush league loser, you're acting like a racist, you're acting like a bigot,'" Scarborough said on "Morning Joe." "Until you come back to the table and get on the other side of the table and prove to me that you're not a bigot and prove to me that you're not gonna take my party down in the ditch, you don't have my endorsement."
Scarborough was referring to comments in which Trump accused Judge Gonzalo Curiel of treating him unfairly in a lawsuit against Trump University because the judge was "Mexican." The judge, who has Mexican-born parents, was born in Indiana.
"You can't use Hillary Clinton as a gun against my head. I'm taking the gun away from my head. I'm putting it on the table. And now it is in your hands on whether you're going to prove to the Republican party and me personally that you're not a bigot," Scarborough continued. "Don't use Hillary Clinton as a threat against me. Don't use Hillary Clinton as an excuse, as a blank check to say racist things about people born in Indiana."
Speaker of the House Paul Ryan (R-Wis.) described Trump's comments as the "textbook definition of a racist comment" but said he would still vote for his party's presumptive nominee. Sen. Mark Kirk (R-Ill.) on Tuesday withdrew his endorsement of Trump following his comments about the judge and Sen. Jeff Flake (R-Ariz.) said the comments could prompt a convention challenge.
Support HuffPost
The Stakes Have Never Been Higher
Before You Go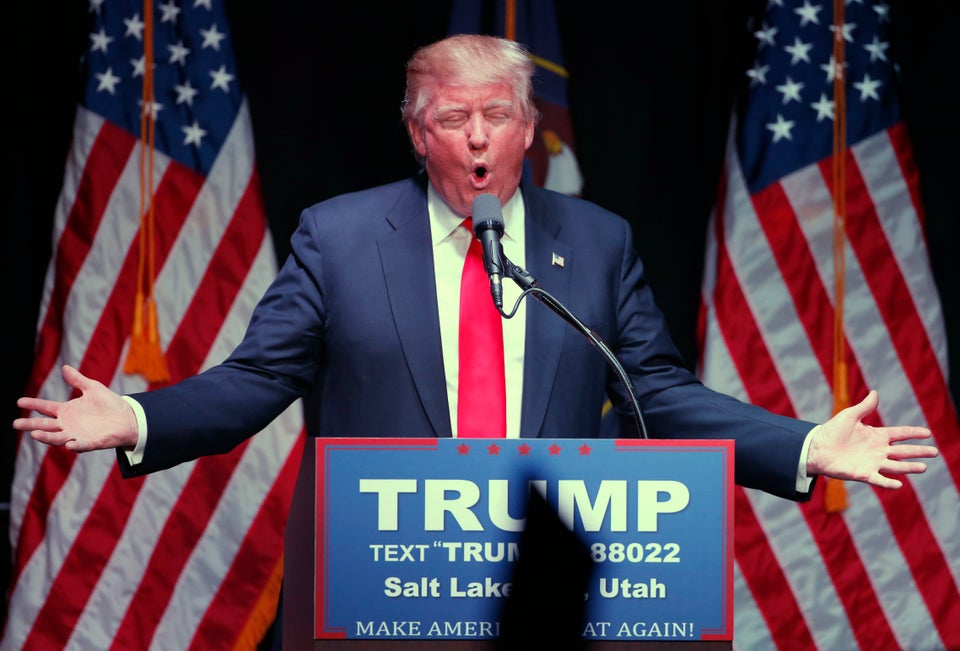 Scenes Of Hate At Donald Trump Rallies
Popular in the Community