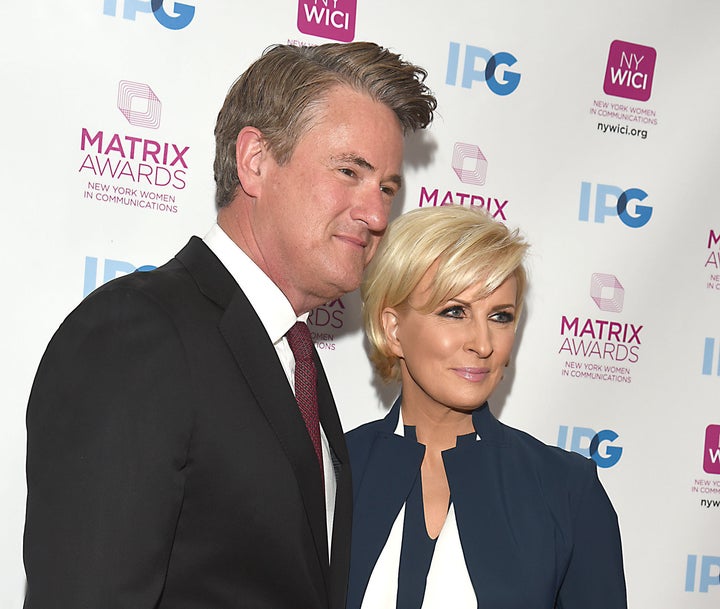 "Morning Joe" co-hosts Joe Scarborough and Mika Brzezinski got married Saturday in the rotunda of the National Archives in Washington, D.C.
"We wanted it to be really small and simple and not what you expected from Mika and Joe," Brzezinski told Vanity Fair of the wedding. "Everything we do is exposed, and everything felt exposed every step of the way, so we want this to be private until it's over."
The couple decided the holiday weekend ― when the city is all but deserted ― was the perfect time to tie the knot. They didn't sent out invitations, opting instead to call the family and friends they wanted involved.
The guests included four of the couple's closest friends, Brzezinski's mother and the couple's six children from previous marriages. Rep. Elijah Cummings (D-Md.) officiated the ceremony, which was co-written by Scarborough. This was reportedly the first time the National Archives, which houses the Constitution and Declaration of Independence, had been used for a wedding.
When asked by Vanity Fair's Emily Jane Fox if she would be changing her name, Brzezinski replied, "Yup."
Popular in the Community