Joe Scarborough said on Friday that if the current poll numbers stay the same, he would "be shocked" if Obama wins the election.
The "Morning Joe" panel dug into a barrage of new polls that show Mitt Romney up in several swing states, while Obama's lead narrows. "It seems like we could... be moving towards a scenario where Mitt Romney wins the national vote and Obama wins the electoral vote," Scarborough initially speculated.
Later, contributor Donny Deutsch said that the narrow gap worried him because undecided voters might be inclined to choose the challenger over the incumbent.
Scarborough said that Obama's standing in the polls indicates that "the burden of proof is against" him at this point. "If the President is sitting at 47 percent in the polls, boy, I'd be shocked if he won," he said. "I've seen he's in 48 in some of these polls. So that's my gut."
He did admit that the president has "an incredible ground game" and appears to have the advantage in early voting, but continued, "If you're undecided about Barack Obama and you've known him for give years and followed him for five years and he's been on the front page of your newspaper for five years and been on your TV set every night for five years and everybody's been talking about him for five years and you still don't know if you're going to vote for Barack Obama, history would suggest you're not going to swing in the last ten days."
Related
Before You Go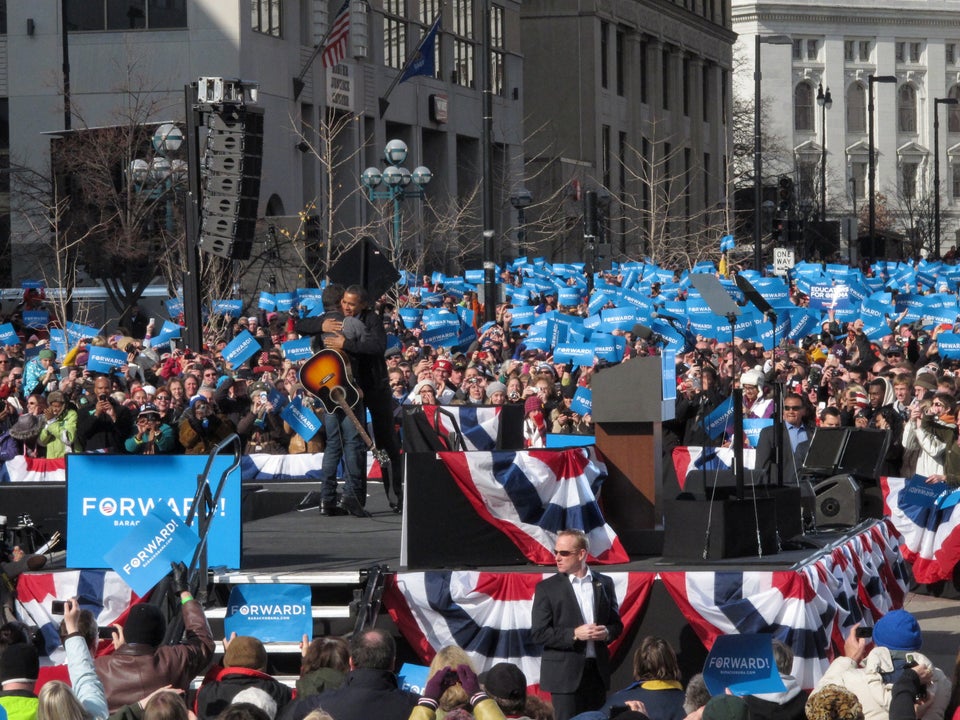 President Obama Campaigns
Popular in the Community