Joe Scarborough and Paul Krugman will face off over the debt crisis on Monday night's "Charlie Rose."
Politico Playbook reported on the "smackdown" on Monday morning, writing, "After arguing over the debt on their blogs, they're taking it to the airwaves, for the full hour. Tapes today on Charlie's legendary set at Bloomberg HQ in Manhattan." The show will air at 11 p.m. on PBS.
Scarborough, the host of MSNBC's "Morning Joe," and Krugman, a Nobel Prize-winning economist, have been engaged in a fiery back and forth over the country's debt for over a month. The two clashed on air in January when Scarborough warned of economic "collapse" in the absence of entitlement reform.
"It's a long way off, it's not necessarily even true," said Krugman, who argued that it was more important to create jobs and increase employment instead.
Meanwhile, Krugman addressed Scarborough, what he called the host's "misconceptions" and the "Morning Joe" appearance on his New York Times blog. "...Scarborough's attempt at argument through authority is easily refuted by even a casual stroll through recent economic punditry," he wrote.
Related
Before You Go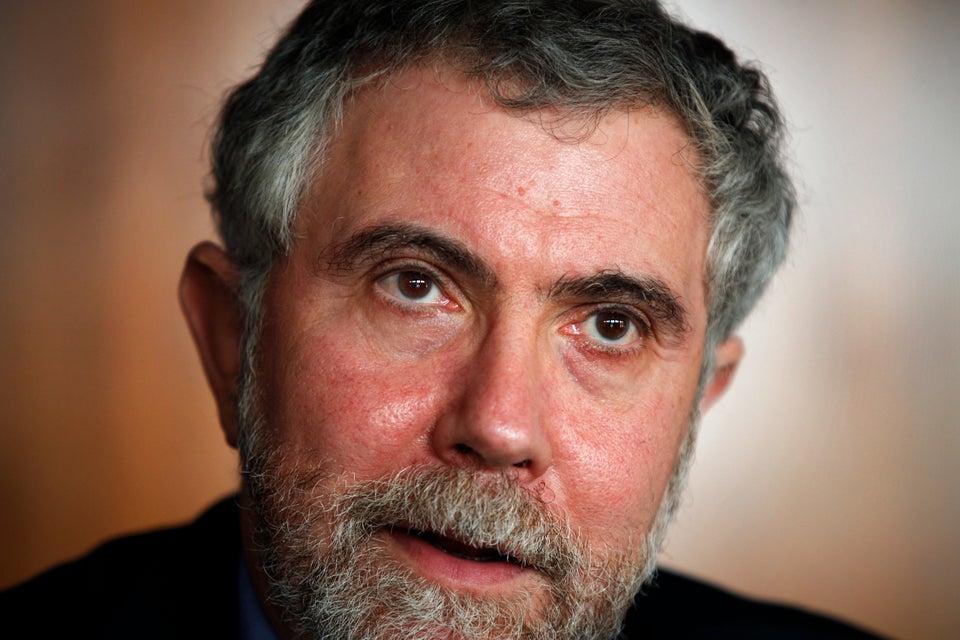 Paul Krugman's Greatest Takedowns
Popular in the Community