UPDATE: A reporter who attended the event contacted The Huffington Post to say that the crowd was chanting Romney's name, not Ryan's, and that Romney added his running mate's name to the chant, not the other way around. Either way, the clip doesn't show Romney getting the chant he wanted.
Joe Scarborough's reaction to a clip of Mitt Romney on "Morning Joe" said it all on Tuesday.
Co-host Mika Brzezinski was discussing reports that Romney would be appearing with Paul Ryan more often to drum up excitement for his campaign. She replayed a clip of the candidate trying to get a crowd to chant his name.
Scarborough — who has been a vocal critic of Romney — could only laugh and cover his face after watching the clip. "Oh, sweet Jesus," he said. Meanwhile, an amused Ed Rendell observed the spectacle with a wide grin.
Scarborough followed up with a "Hail Mary" prayer, and a reference to the end of "Godfather II" when Fredo gets shot in the back of his head.
Related
Before You Go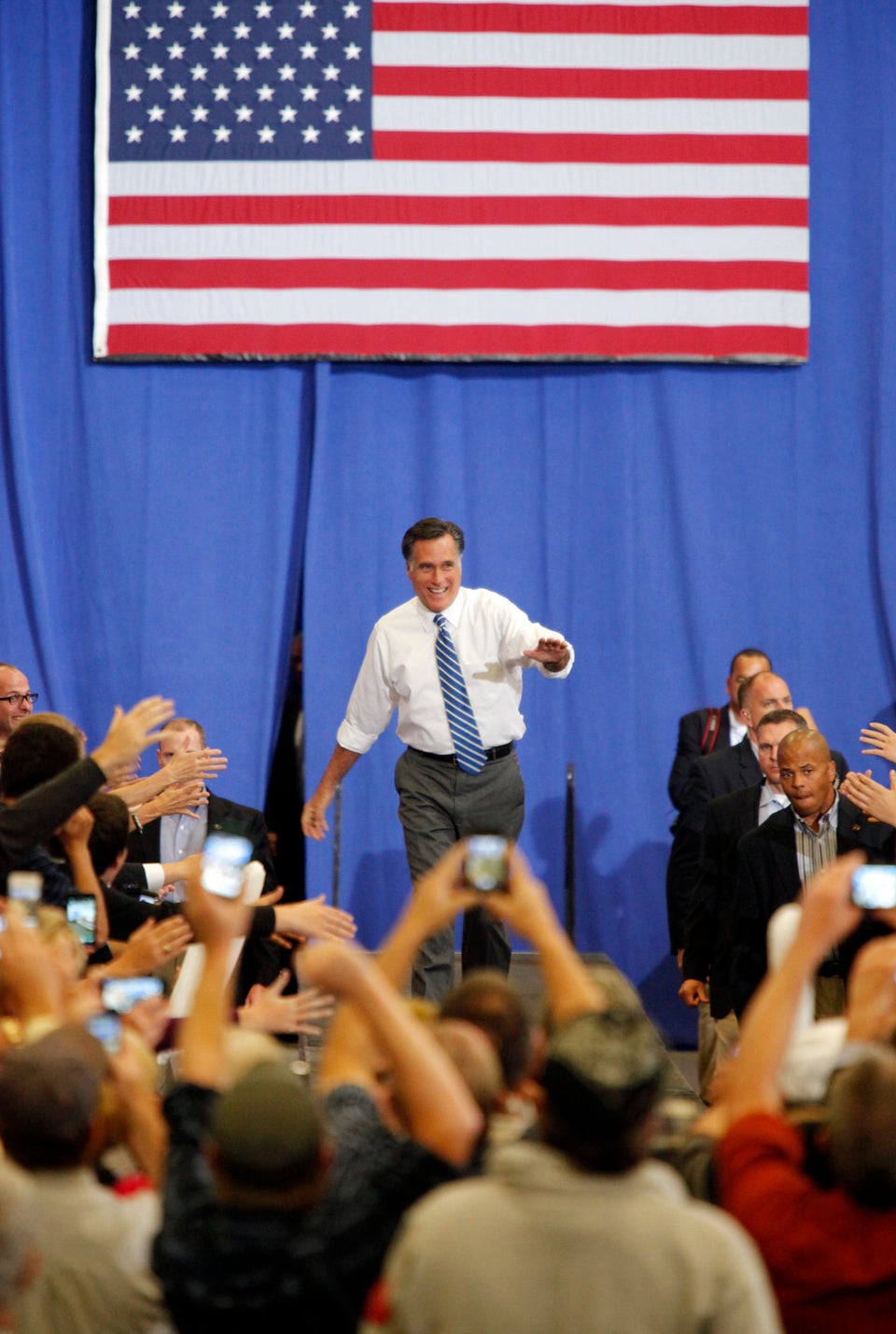 Mitt Romney Campaigns
Popular in the Community