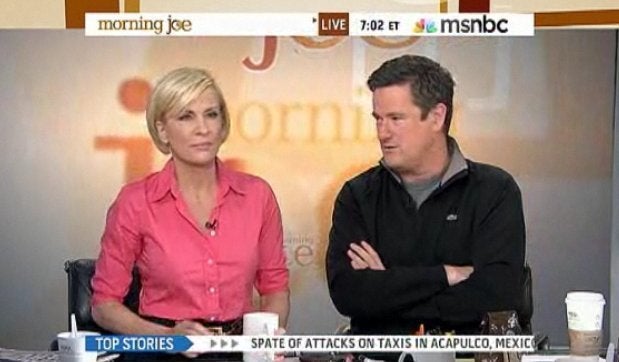 Joe Scarborough criticized Rick Santelli, his NBC colleague, for comparing the Wisconsin protests to the 9/11 attacks.
On Monday's "Morning Joe," Scarborough played a clip of Santelli—who works for CNBC and who credits himself with launching the Tea Party movement with his infamous rant in early 2009—on Sunday's "Meet the Press."
Santelli was discussing the budget deficits in Wisconsin, which the state's governor, Scott Walker, has cited as a reason to strip public sector workers of their collective bargaining rights.
"If the country is ever attacked like it was on 9/11, we all respond with a sense of urgency," Santelli said. "What's going on on balance sheets throughout the country is the same type of attack."
"Did he just compare this to 9/11, where 3,000 Americans died?" Scarborough asked incredulously. "Did he misspeak? He didn't just compare this battle to 9/11, did he?"
WATCH:
Popular in the Community