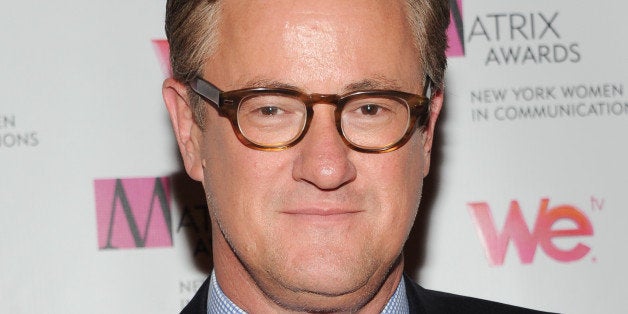 "Things always change, but now I think I'm pretty much content to keep my head down and do my work through the 2016 election, and then we'll see what happens after that," Scarborough said in an interview with radio host Hugh Hewitt. "You know, I've already said at some point, I want to get back into service, public service, and hopefully I can do it while a Republican's at the White House."
Hewitt asked Scarborough, a former Republican Congressman from Florida, if he'd consider running for Marco Rubio's seat in 2016 if the Republican senator enters the presidential race.
"I don't think in '16, but who knows?" Scarborough said. "In '18, [Florida Sen.] Bill Nelson's up, and I don't think Bill Nelson will be sticking around, so you know, one of these years, I think, one of these years if I did something, I'd probably look to run in Florida."
Hewitt remarked how he had made news that Scarborough would run for Nelson's seat, which the MSNBC host tamped down a bit.
"Well, you can make that up if you want to," Scarborough said. "I just said it was a possibility."
Listen to Hewitt's interview below:
Related
Popular in the Community