Joe Scarborough laid into Kansas Rep. Tim Huelskamp on Friday after the congressman accused the MSNBC host and other gun control advocates of pushing "a political agenda" in wake of the Sandy Hook tragedy.
After clashing with the hosts about fiscal cliff negotiations, co-host Mika Brzezinski asked the congressman if he thought it was time to reconsider his stance on laws pertaining to assault weapons.
Huelskamp said that as a congressman, he was bothered by how individuals politicized the tragedy "so quickly." Huelskamp said that the country has a "cultural program." He added, "It's not a gun problem; it's a people problem."
"So tell me, why do Americans need assault weapons?" Scarborough asked.
"There's been a lot of misleading statements including those that have been said right here ... that's the reality here. It's not a gun problem. There's a person doing that," Huelskamp pressed.
"Oh really?" Scarborough said. "Do you think I have a constitutional right to have an assault weapon?"
Huelskamp said it was a constitutional issue and added, "Let's step back. Let's not build on the tragedy in Connecticut and use that to actually push a political agenda."
Scarborough seemed to grow incensed. "Use that? To push a political agenda?" Scarborough asked.
"Oh, absolutely," Huelskamp said. "This president and his folks are using this to push—"
Scarborough interrupted the Kansas congressman and said, "Let's talk about September 11th, congressman. Were there some changes made in this country because of the tragedy of September 11th? Was that just using a tragedy -- 3,000 deaths -- to try to make Americans safer? Do you dare come on my show and say I am using the slaughter of 20 little 6 and 7-year-old children; I'm using that for political purposes, Tim?"
"Joe, how many children do you have?" Huelskamp asked.
"I've got four children, Tim. Answer my question," Scarborough said.
"So do I. And I refuse to let you say that because you have children, or anybody else, that we need to actually politicize this. But I see folks in Washington -- I don't know about you. I don't watch your show. I see my colleagues in Washington trying to politicize this," Huelskamp charged.
"Tim, I'm not going to let you say that I am, quote, politicizing the slaughter of 26 or 27 children. But you said anybody that's talking about this ... Maybe some of us just believe that we have to do whatever we can -- whether it's looking at mental health, whether it's looking at violent culture of video games and Hollywood movies, whether it's looking at the proliferation of these weapons, whether it's looking at what happened in Oregon, what happened in Colorado, what happened in Virginia, what happened in Connecticut, what continues happening, congressman."
He added, "So we can't at least talk about guns without you questioning my integrity and saying that I'm using the death of 20 children to try to make life for my children a little bit safer? We can't even talk about it without you coming on this show and insulting me personally?"
Following the horrific shooting in Newtown, Connecticut, Scarborough announced that the tragedy caused him to change his stance on gun control. In a lengthy monologue, Scarborough said, "I knew that day that the ideologies of my past career were no longer relevant to the future that I want, that I demand for my children. Friday changed everything. It must change everything."
Before You Go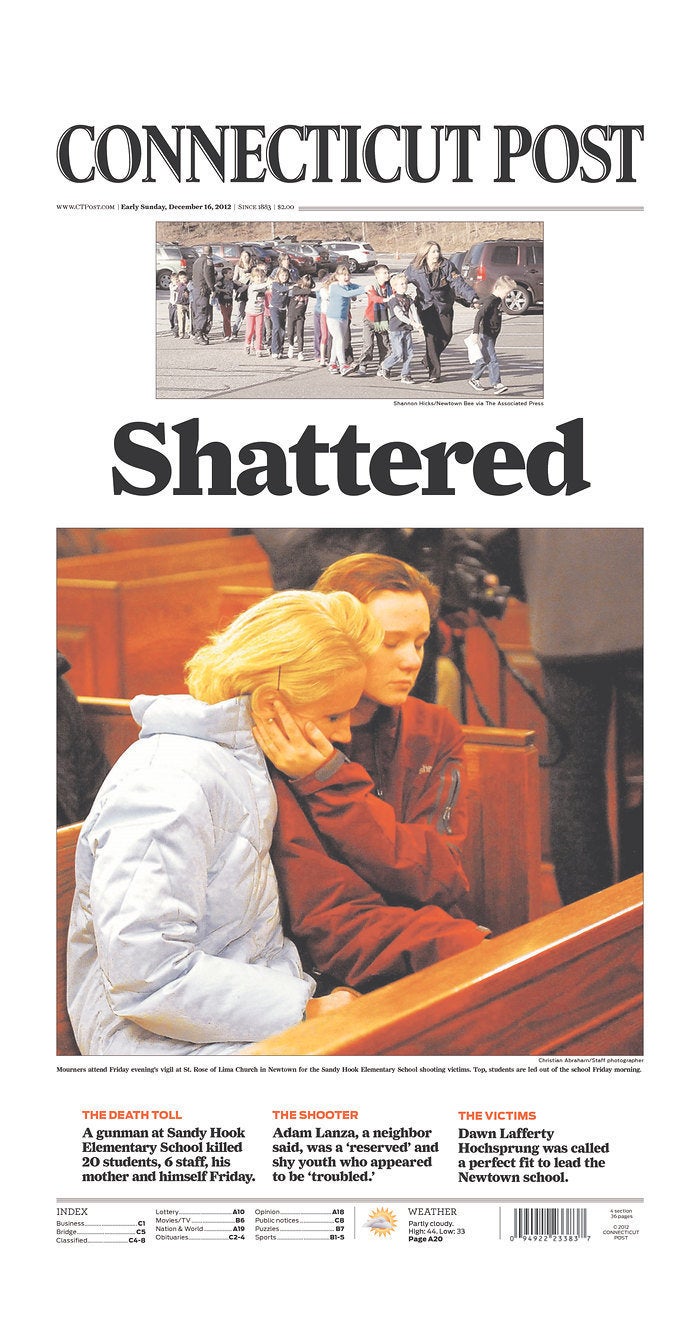 Newtown Shooting Coverage
Popular in the Community