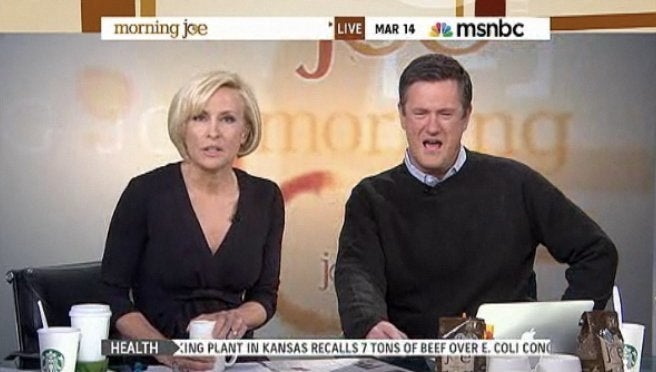 Joe Scarborough has vowed to lose 40 pounds starting Monday, much to co-host Mika Brzezinski's approval.
He tweeted the announcement on Sunday, declaring that his last meal was Dreamland ribs -- a recipe that he thinks "Jesus whipped up." Twitter followers have been cheering his pledge to eat less and exercise more, including one fan who joked, "Mika has hacked your twitter!"
For her part, Brzezinski tweeted "excited to hear about his vow to lose 40 pounds." She has made jabs at Scarborough's weight before, calling him "doughy," bloated," and "in need of more exercise" in 2007.
Scarborough has defended his diet choices in the past. He admitted, "I've probably eaten more Big Macs than most human beings alive, and I'm serious about it. But at the same time, I lead an active lifestyle."
Related
Popular in the Community