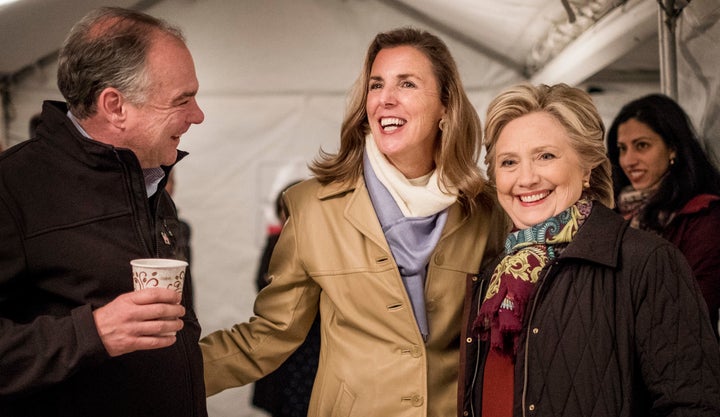 WASHINGTON ― Democrats spent millions of dollars in their own primary in Pennsylvania to elevate Katie McGinty as their standard-bearer against GOP Sen. Pat Toomey. But a poll sent to The Huffington Post on Friday suggests that the guy Democrats pushed out ― former Rep. Joe Sestak ― might have been doing better at this point.
The survey, conducted by the firm Gravis Marketing, claims that Sestak would be leading Toomey 48 percent to 44 percent if he were the Democratic nominee, while voters give McGinty a slim 46 to 45 percent lead. Even John Fetterman ― the mayor of Braddock, Pennsylvania, and the progressive alternative from the Democratic primary ― would only be losing to Toomey by 2 points, according to the Gravis data.
Several Democratic insiders dismissed the poll as simply divorced from reality, and they may have a point. Gravis is not terribly well-regarded in the polling community (it has a B-minus in 538's ratings and tends to lean Republican), and this particular survey is missing some standard features that usually help pollsters get a more accurate idea of the data.
The poll also comes as McGinty has been buffeted by tens of millions of dollars in negative campaign ads.
Still, the Gravis poll will no doubt be of interest to liberal critics who think the party should have just let voters and local Democrats decide the Pennsylvania Senate primary. Insiders argue that Washington Democrats had been willing to accept Sestak, and even met with him early to help out. But they say he showed them no evidence that he was going to build the kind of organization he needed to beat Toomey, who bested Sestak six years ago.
The data also suggests the party might have been fine taking a chance on Fetterman, a progressive outsider in the Bernie Sanders mold. While Fetterman isn't the most widely recognized name, he outperformed all the polls in the primary, finishing with 20 percent of the votes when most surveys had him in the single digits. 
Fetterman has since embraced the McGinty campaign, and become one of her best surrogates on the campaign trail. The Gravis poll shows him with the highest popularity ratings of the bunch.
The question may be moot, however. According to HuffPost Pollster's aggregate tally of all Pennsylvania polls, McGinty has almost a 4-point lead over Toomey.
Still, the race in Pennsylvania is one of the key contests in determining which party controls the Senate next year. If Democrats don't grab that seat back from the GOP, there's likely to be much second-guessing of what they could and should have done differently in that race.
Gravis said its survey measured 2,800 registered voters on Oct. 28 and 29, and has a margin of error of plus or minus 1.9 percent.
Calling all HuffPost superfans!
Sign up for membership to become a founding member and help shape HuffPost's next chapter