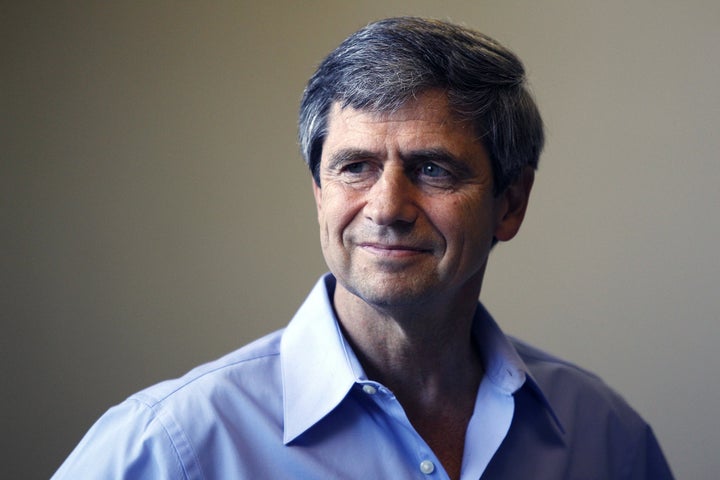 With three weeks left before Pennsylvania's Senate race is decided, Democratic candidate Rep. Joe Sestak staked out social security as a battleground, lambasting Republican opponent Rep. Pat Toomey for supporting privatization and dropping two new attack ads to drive home the message.
"Social Security is the cornerstone of our retirement security," said Sestak in a statewide conference call with seniors Tuesday. "It's outrageous that Congressman Toomey wants to gamble our social security on Wall Street."
As Sestak sought to highlight his Tuesday endorsement from the labor-backed Alliance for Retired Americans, Toomey made an appearance in suburban Harrisburg to receive the endorsement of the Pennsylvania State Troopers Association.
Sestak's campaign also unveiled two new ads Tuesday, criticizing Toomey's support for a more private market-driven system. "Pat Toomey: he'd take the security out of Social Security," said one ad. "Keep your hands off of my Social Security," an elderly woman growls at a GOP candidate in another.
Sestak, who gave up his House seat to run for Senate, is facing a close race against Toomey to replace five-term Sen. Arlen Specter, who lost to Sestak in May's Democratic primary.
The renewed Democratic focus on the program, however, extends far beyond Pennsylvania.
"In race after race, securing Social Security for our seniors and future generations has become a defining issue as voters look toward November," liberal advocacy group Americans United for Change said in a statement Tuesday.
Indeed, while many have argued that Democrats and Republicans may be able to strike a deal on Social Security later in the year with only moderate adjustments, clips compiled by Americans United for Change suggest how difficult such a compromise could really be.
WATCH Democrats bash their Republican opponents for their openness to trimming benefits or partially privatizing the program in the future:
UPDATE: Sen. Russ Feingold's (D-Wis.) campaign has new ad on Social Security entitled "Off the Table," in which the senator says he firmly opposes any efforts to privatize Social Security.
Calling all HuffPost superfans!
Sign up for membership to become a founding member and help shape HuffPost's next chapter