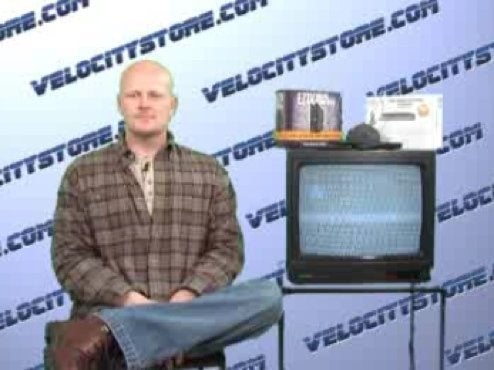 Wonkette is reporting on the latest project from Samuel J. "Joe The Plumber" Wurzelbacher. After staring at this clip for what seemed like an eternity -- mouth agape, eyes agog, other vital organs seizing with the diabetic shock of seeing something rivetingly inane -- I found my words totally failing me. So, out with it: JOE THE PLUMBER HAS CUT ONE OF THOSE DIGITAL TV CONVERSION COMMERCIALS. You know the ones I'm talking about? The ones that air late at night, warning old people that their rabbit eared television was a decade into its obsolescence, and the makers of television were going to cut them off at the glow-teat if they didn't get a converter box? Yes. That is what Joe The Plumber is doing, meaning the star of his celebrity has ascended slightly above the host of your local karaoke night.
In the spot, J.T. Plumber shills for some company called VelocityStore.com, and, according to the spot, plans to do a "series" of videos on this topic. To, you know, dig down into the finer points on the aspirations of working class Americans and Freedom and secret Muslims and how a complete nobody can issue opinions on the news while simultaneously criticizing the press for applying scrutiny to his ideas. Also, everyone should get a government coupon to help pay for the digital tv conversion. That's right! GO GET YER GOVERNMENT HANDOUT!
Here's a preview of what's to come next, y'all!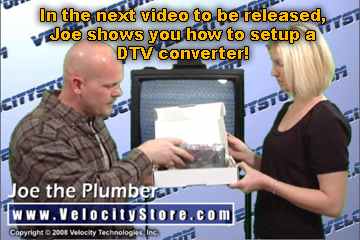 I think there's no doubt that these will be among the Great Works Of Joe The Plumber to be collected and celebrated by the Criterion Collection, and shown on a continuous loop in my private suite in Hell.